Mushroom In Garlic Butter is a simple and delicious appetizer that can be prepared in less than 15 minutes.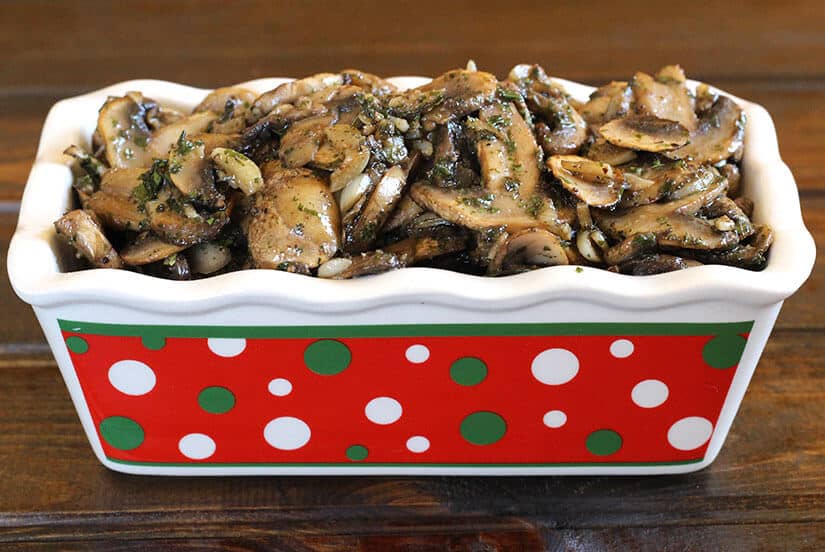 It was a girls night out, and surely my best friend knows how to plan an outing and throw a party. Even though I had a hearty dinner with my friends, on my drive back home I started having severe hunger pangs. I know my husband generally has late night cravings and sneaks into the kitchen to fix a snack, but this was a first for me. I guess all the music, dance, giggles and gossip made me really hungry 😉  Once I reached home I realized I had a box of fresh mushrooms in my fridge. I decided to make something quick snack and ended up with this dish. I had this with cup of tea and brown bread. This recipe goes well as a side with all meals and can also be served as snack or with even slice of bread. If you do not have fresh mushrooms, feel free to use the canned variety.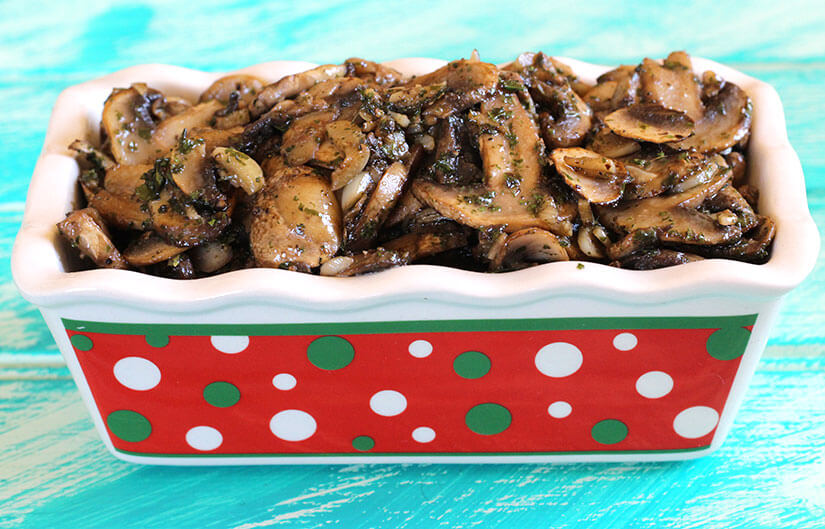 Preparation time : 15 minutes
Serves : 2
Ingredients for Mushroom In Garlic Butter
Mushrooms - 8 oz or 200g
Garlic cloves finely chopped - 3
Butter - 2 tablespoon (Use olive oil for vegan version)
Dried Parsley - 1 tbsp
Black peppercorns crushed - 6
Salt - to taste
Steps to prepare Mushroom In Garlic Butter
Using a damp paper towel clean the mushrooms to remove any dirt. Now slice the mushrooms lengthwise.
In a non-stick pan melt the butter. Add the garlic cloves and saute till it becomes light golden brown in color.
Add the chopped mushrooms and saute for about 5 to 7 minutes till they are cooked and develop some color.
Add the peppercorns, salt, dried parsley and saute for another one minute.
Mushroom In Garlic Butter is now ready. Serve hot with brown bread and enjoy.
Tip:
Vary the amount of garlic, butter and parsley as desired.
You can also substitute dried parsley with the fresh ones.
Also don't miss to check out other mushroom recipes like: