This post is sponsored by A Fresh Look but the content and opinions expressed here are my own.
Chocolate and Valentine's Day are a match made in heaven! Make this year, 2019, the most romantic one with these four best and amazing chocolate flavors from Ethos Chocolate.
I am pretty picky and always want to give the best when it comes to choosing chocolates for my family or giving it as a gift to friends and relatives on special occasions. Valentine's day is around the corner and is one of my most favorite holidays, it's a fun excuse to get together with all those people who you love in life.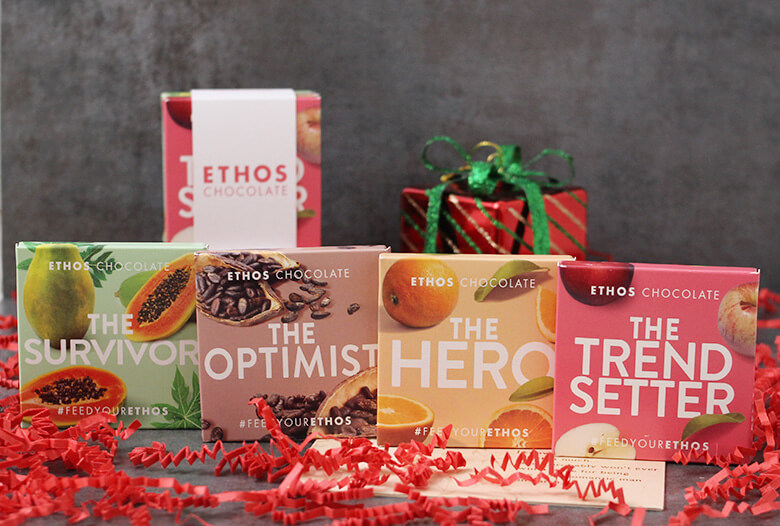 Now, if you ask me how I celebrate Valentines Day? Here is my answer: Every year I select some special chocolates and gift them to all my friends and family members just to tell them how special they are.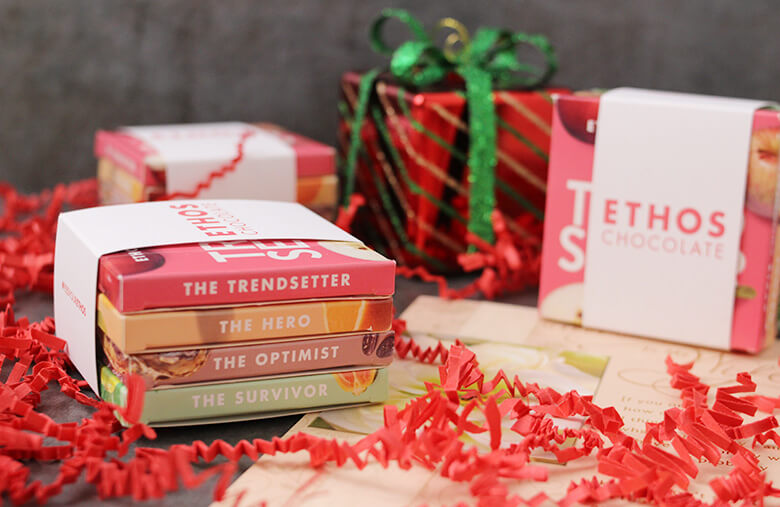 I select chocolate as a gift over any other item as I feel chocolate is all about luxury and indulgence. It is also the best romantic gift that you can give to your loved one, and you can never go wrong. Chocolates taste heavenly with the right amount of bitterness and sweetness - and reminds you about life. It not only melts in your mouth but also melts our heart and fills you with joy and happiness. I have never come across anyone who does not likes chocolates!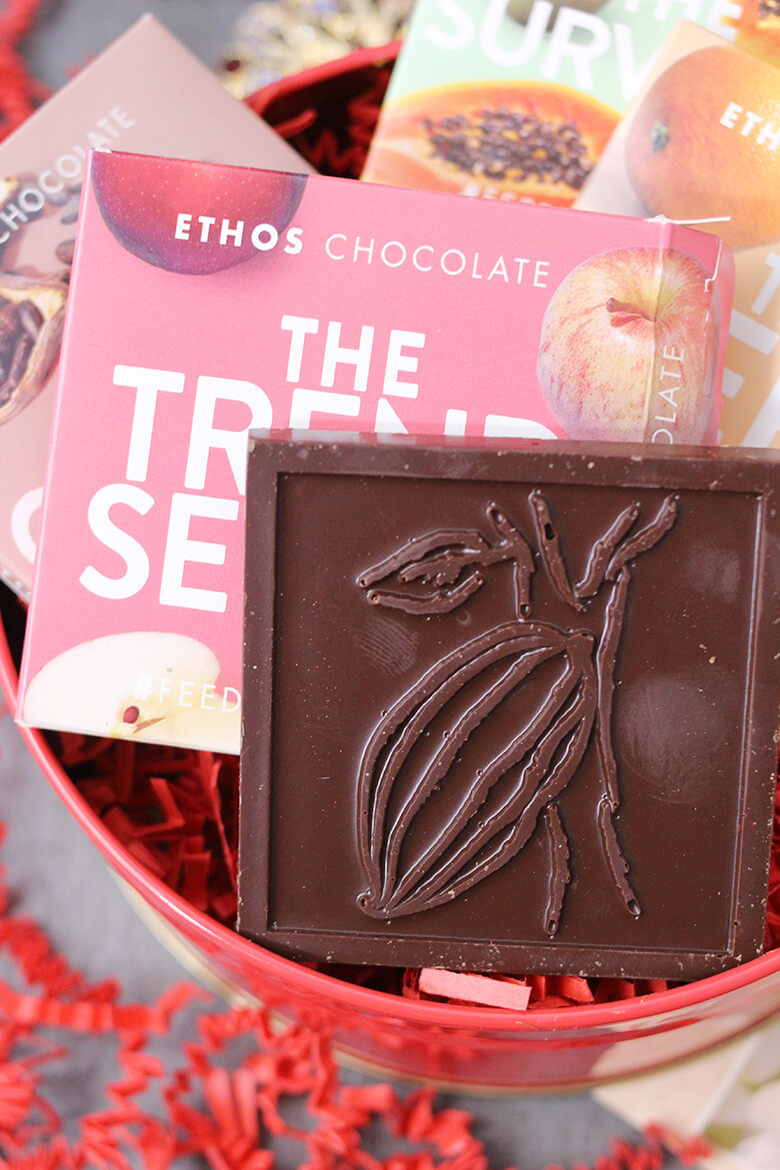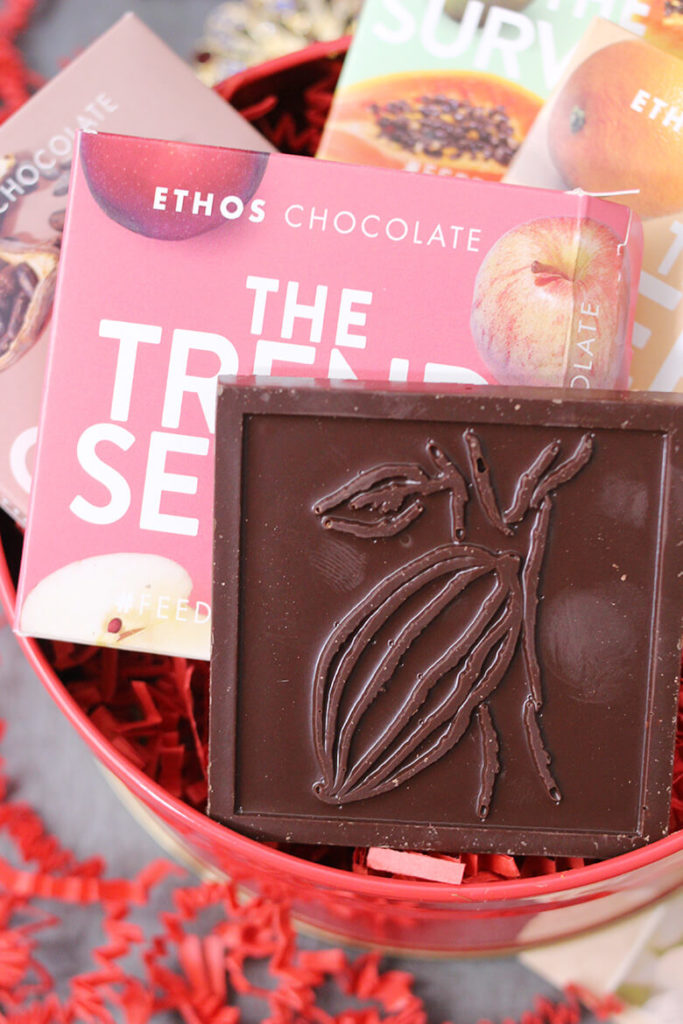 This year I have chosen Ethos Chocolate from A Fresh Look as a Valentines Day gift to my friends and family.
What makes Ethos Chocolate special?
Ethos Chocolate was created by A Fresh Look - a non-profit cooperative funded and led by family farmers whose mission it is to educate moms about the benefits of GMO farming, so they can make informed food choices. Ethos chocolate is custom-made using GMO ingredients like beet sugar and fruit flavoring, as a means to convey their story about how GMO Farming innovations are solving big problems in the world.
If you're confused about what "GMO" means, you're not alone. People have come up with all sorts of competing definitions. But the term generally refers to the most predictable and precise method available to selectively cultivate crops with desirable traits that already occur elsewhere in nature. For example, increasing a crop's resistance to pests and disease or resilience to drought conditions.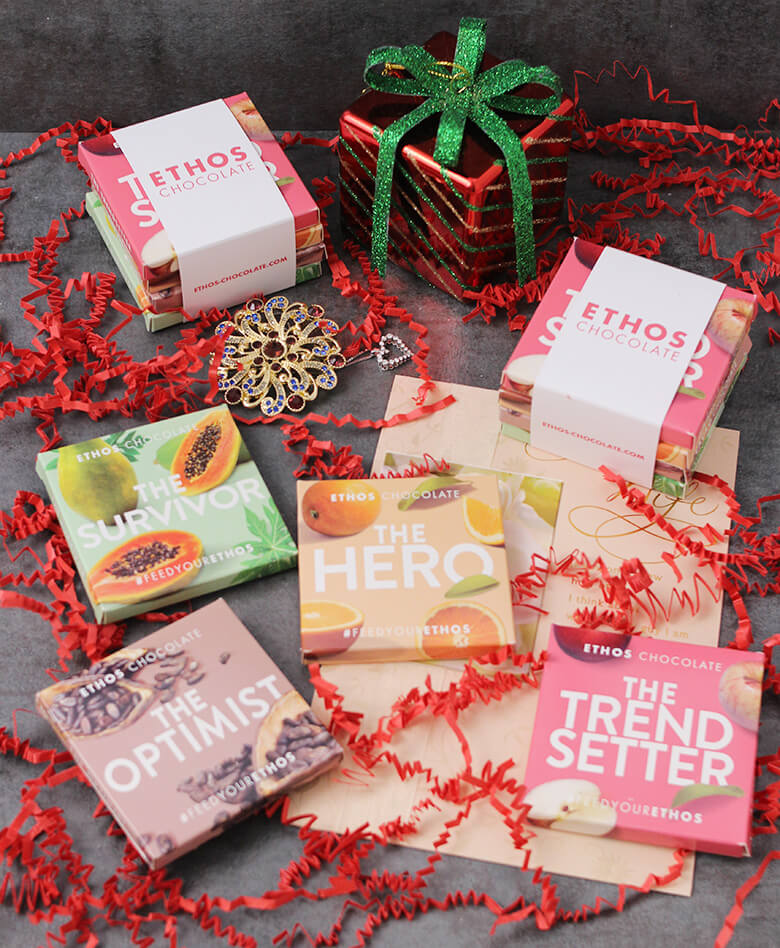 If you are interested to know more on health, sustainability and science about GMO Farming visit here. But in general, GMO Farming offers environmental benefits, including less use of water and fewer chemicals for producing the crops. They help us meet the food security challenges of a growing population under a warming planet and helps reduce energy use and carbon dioxide emissions into the atmosphere. Finally, there is scientific evidence that overwhelmingly supports the safety of food produced from GMO farming.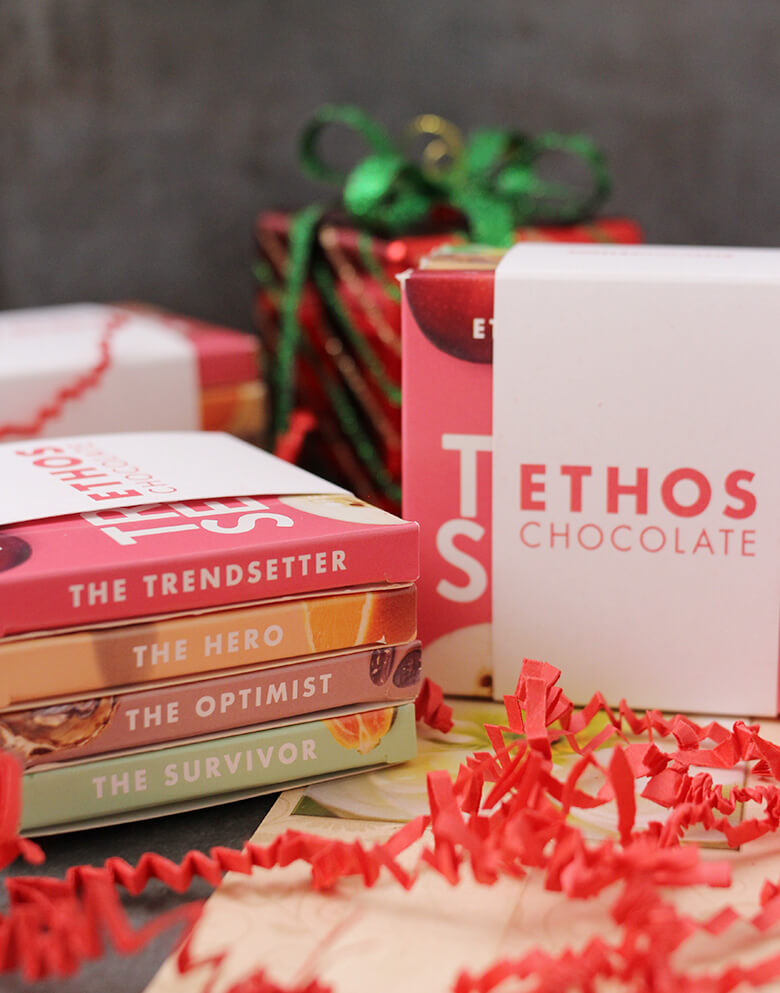 The Ethos Chocolates, which is exclusively available during Valentines day, comes in four different flavors. I personally tried each of these flavors, and they taste the best. Its hard to pick a favorite, but if I had no choice, then it would be a tie between The Optimist and The Trendsetter. Here is a brief overview of the flavors and their story behind them:
The Optimist (cacao)
People have savored the irreplaceable fruity-meets-earthy flavor of the cacao bean for millennia. But now, due to climate change and disease, the future of chocolate could be more bitter than sweet. Fortunately, GMO farming can protect cacao trees like the ones in the Dominican Republic that made this very bar. So guys cheer up, chocolate is here to stay. I personally loved this flavor because the taste of premium quality cacao was distinct in every bite. The chocolate has the perfect snap when you bite into it, and melts away in your mouth in a matter of seconds. It was pure joy!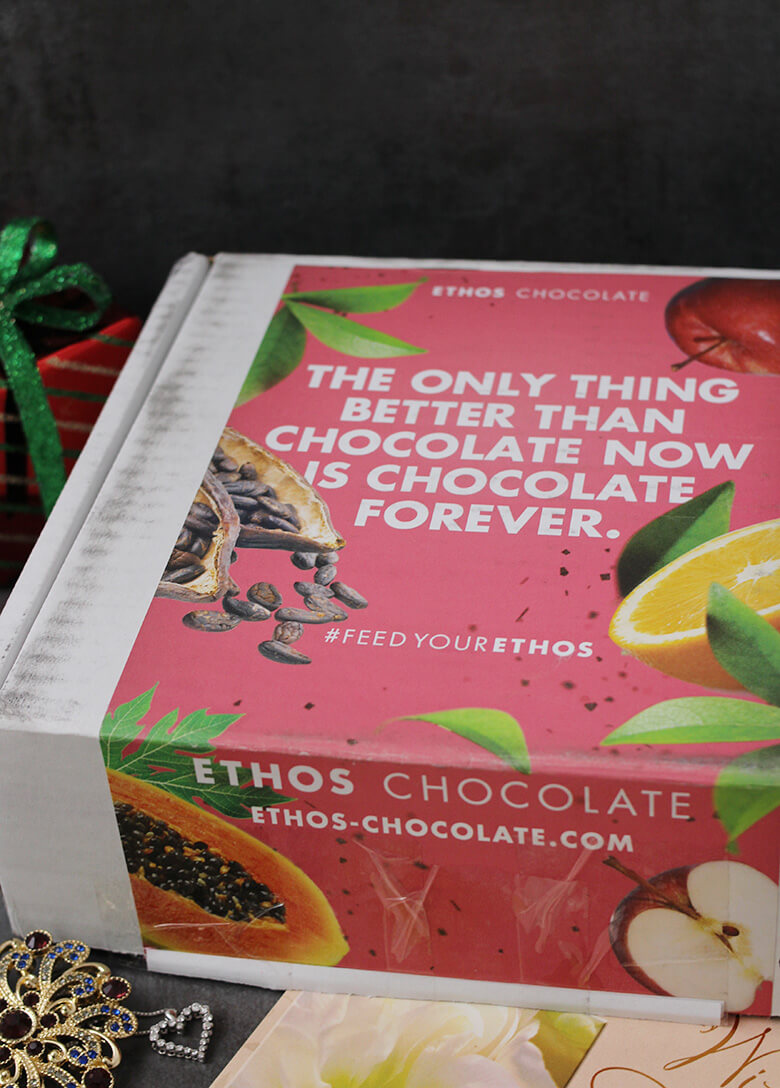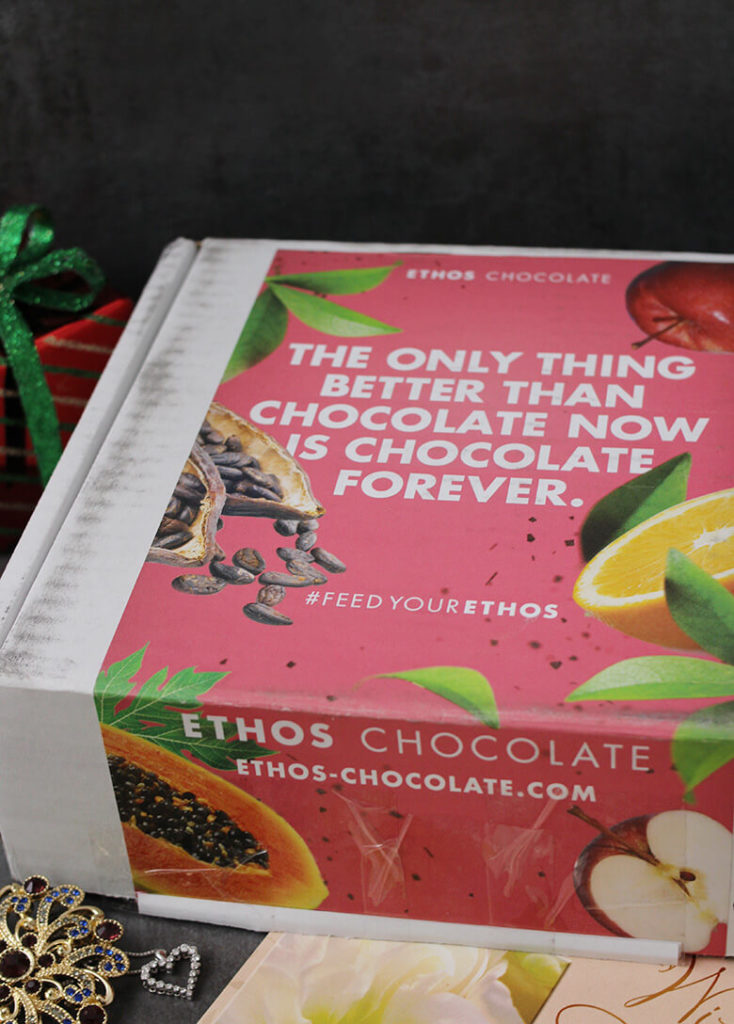 The Survivor (papaya)
The refreshing, subtly sweet taste of a ripe papaya mixed with rich, sultry chocolate can make anyone feel invincible. That's no coincidence — as papaya fruits are survivors. A virus nearly wiped out Hawaii's Rainbow papaya in the early 2000s. But GMOs gave them a fresh start, pulling papaya back from the brink. Personally, this flavor was nostalgic, and it took me down the memory lane where as a child I was fortunate enough to have several papaya trees in our backyard and these fruits would often feature as a quick snack when I got home from school.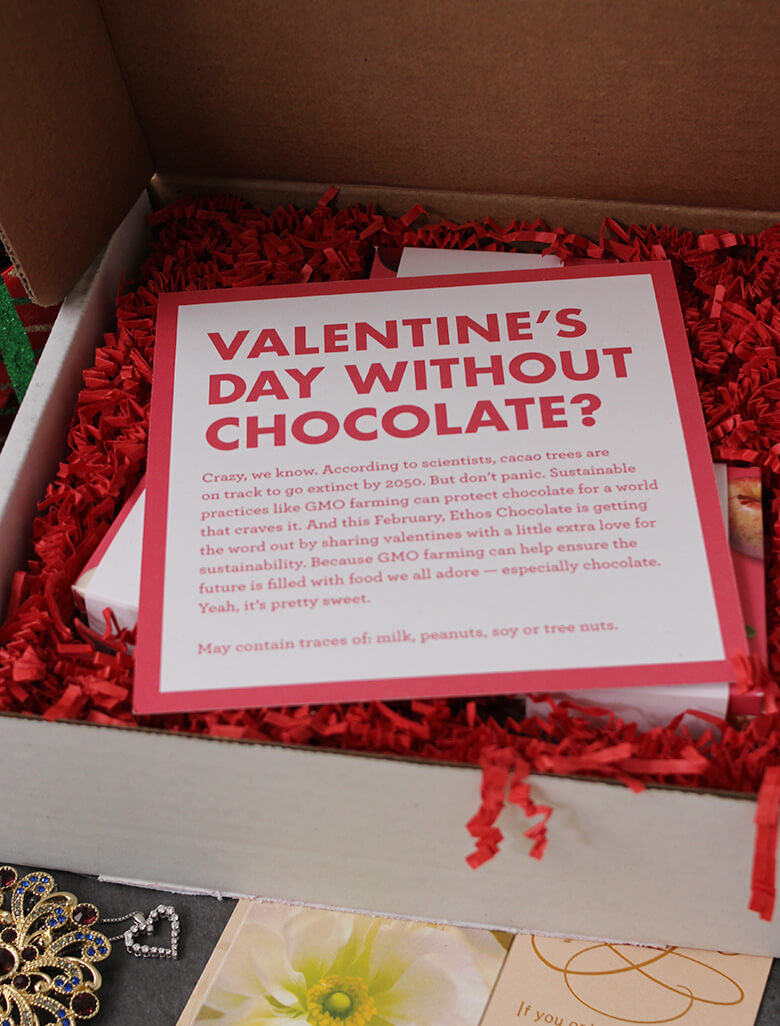 The Hero (orange)
Meet the dynamic duo: bright orange and smooth chocolate. One taste of this chocolate can revive anyone's zest for life. But right now, sunshine-packed Florida fruits need reviving themselves. Citrus greening disease, or yellow dragon disease, threatens the entire species. Luckily, oranges have a hero in their corner. Thanks to GMOs, farmers could be close to slaying the dragon and saving these citrus staples.
The Trendsetter (apple)
Here is my another favorite. You've never had apples like this: crisp, tangy-sweet, blended with velvety smooth chocolate and fiercely sustainable. Every bite was as if I was having thin fresh slices of apple dipped in premium dark chocolate. Simply delicious! And here's the story behind this flavor: GMO farming has paved the way to non-browning apples that stay fresh longer and cut food waste. With each American throwing out a pound of food every day, that's a trend that needs to be set. How you like them apples?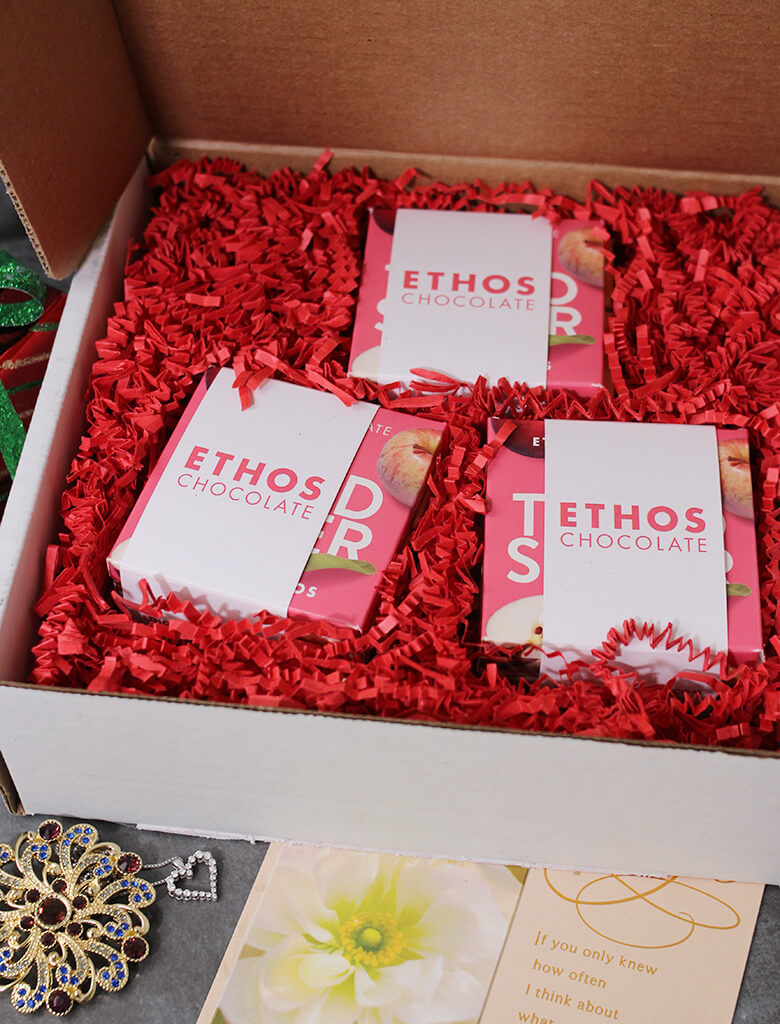 Now that I have introduced each of the four flavors of Ethos Chocolate, I encourage each one of you to send these chocolates to your family or friends for free before 2/10/19 for delivery on Valentine's Day! And while you are on their website, do explore the links to learn more about the benefits of GMO farming and spread the message to your loved ones. Wish you all a very happy Valentines day!