Homemade Tortillas are soft and chewy, delicious and easy to make flat bread. Once you try these homemade tortillas you will never go back to store bought ones.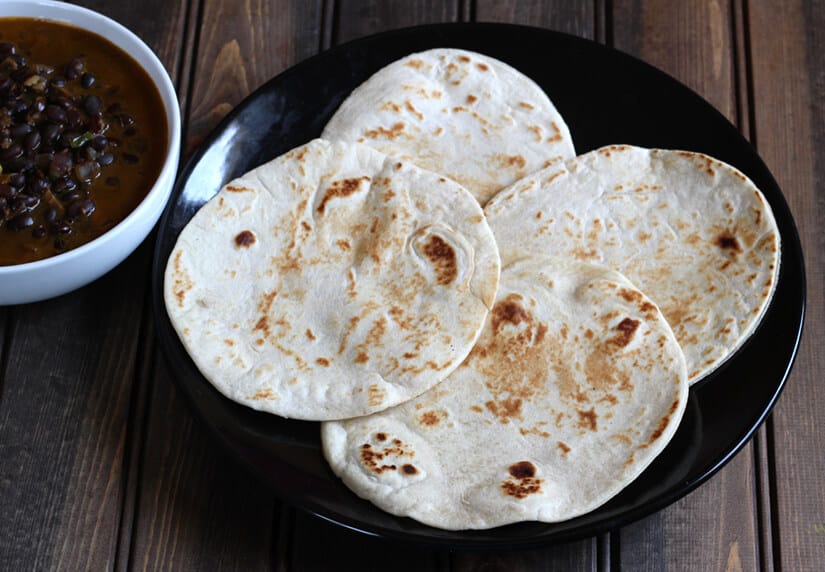 This is my first attempt to make tortillas at home and now I will make it more often, as its not only healthy and simple to make but tastes much better than store bought. It is difficult to even compare. Very basic ingredients and no preservatives. My family loved it so much that I had to prepare another batch of dough the same day.
This can be served with your favorite curry or as burrito or soft tacos and is perfect for family dinner. Today I have served this with black beans masala and this combo was great success. Will soon post the recipe for the same.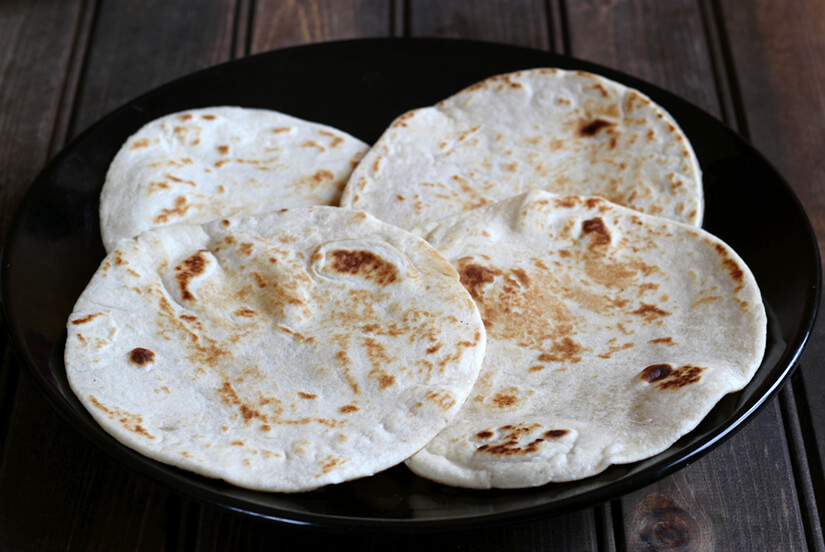 Preparation time : 30 to 40  minutes
Serves : 6 tortillas or 2 large tortillas
Ingredients for Homemade Tortillas
All purpose Flour / Maida - 1 cup
Baking powder - ¼ tsp
Vegetable shortening / Dalda - 1 ½ tbsp
Salt -  ½ to ¾ tsp
Warm water - as needed
Steps to prepare Homemade Tortillas
Step I
In a bowl, add all purpose flour, salt, baking powder and mix.
Now add vegetable shortening and mix so that all the flour gets the shortening(fat).
Add warm water little by little and knead it till a soft dough is formed.
Cover and keep it aside for 15 to 30 minutes.
Step II
Divide the dough into 6 equal pieces and shape them into balls.
Using a rolling pin, roll them into circles about 7 to 8 inch.
Cover the rolled ones to keep it moist.
Step III
Heat a non-stick pan / tava / griddle.
Place one tortilla and cook on one side till underside develops golden color or the surface starts to bubble.
Then flip and cook on the other side.
Remove from the pan and cover it to keep it warm while cooking the other tortillas.
Homemade tortillas are now ready. Serve hot and enjoy.
Tip:
You can use olive oil, vegetable oil, butter as a substitute for vegetable shortening.
Reheat the tortillas before you serve.
The amount of water required may vary depending on brand of flour and weather conditions. I added approx ⅓ cup and little more.