Hing Chutney or Asafoetida Chutney is a easy to make, delicious and flavorful dip prepared using grated coconut and red chilies in less than 10 minutes. This is vegan and gluten free.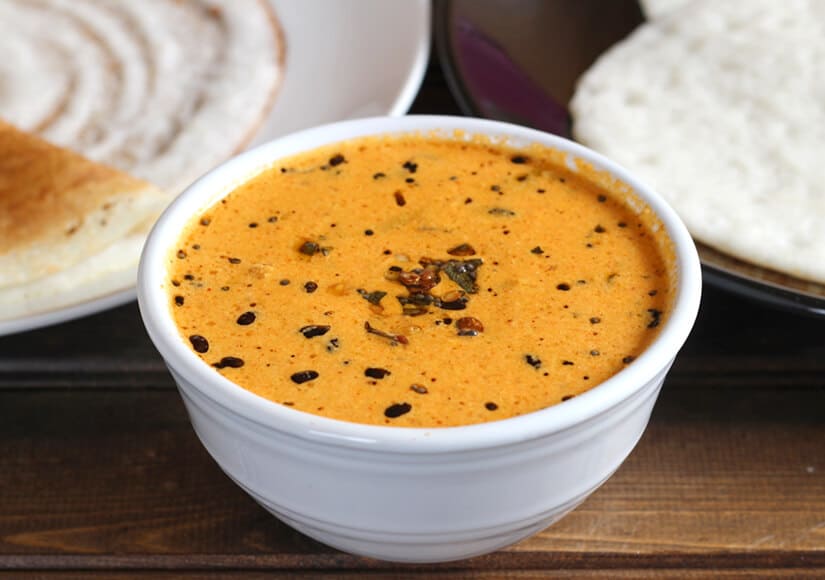 The crunchiness of the tempering, flavor of hing, spiciness of the chilies or red chile powder combined with the creamy texture from coconut and cashews makes this dip irresistible and finger licking.
This is a classic accompaniment for mushti dosa or pancake. This can also be served with any South Indian breakfast recipes or even as side with steamed rice or flat breads (rotis).
Preparation time : 10 minutes
Serves : 3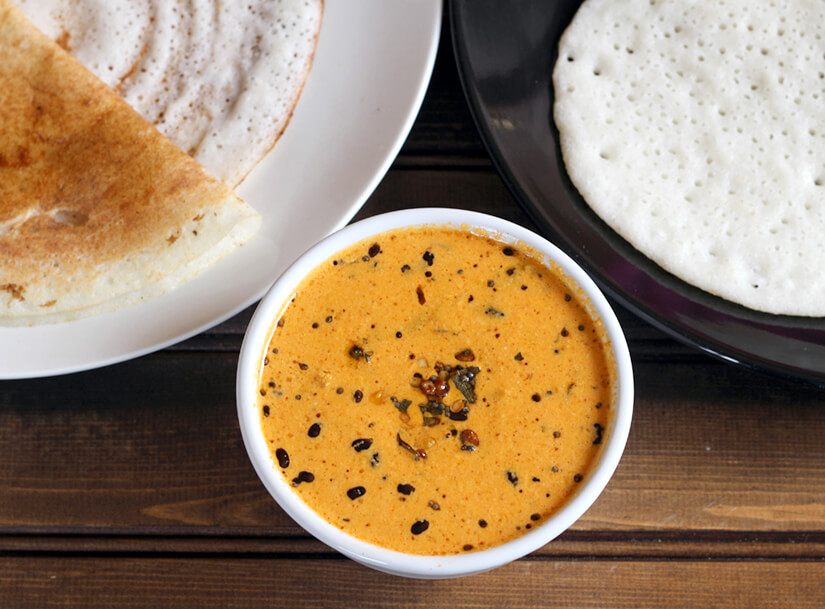 Ingredients for Hing Chutney
Grated coconut - ¾ cup
Dried red chile - 3
Cashews - 1 tbsp
Coconut oil / Vegetable Oil - 1 tbsp
Asafoetida / Hing - ¼ tsp
Mustard seeds - 1 tsp
Urad dal - 1 tsp
Chana dal - 1 tsp
Curry leaves - 6
Salt - to taste
Steps to prepare Hing Chutney
Grind together grated coconut, dried red chilli / chilli powder and cashews adding little water to form a smooth paste. Let this chutney be of medium consistency. Transfer this to a bowl, add salt and mix well.
Heat oil in a pan. Add mustard seeds, and when they start to splutter add urad dal, chana dal, hing and saute till it becomes golden in color. Now add curry leaves and switch off the flame.
Add this tempering to the chutney and mix well.
Hing Chutney is ready. Serve with mushti dosa or pancake and enjoy.
Tip for chutney
You can substitute red chile with red chile powder(1 ½ tsp).
Vary the amount of red chile or chilli powder or cayenne powder depending on the heat you can handle.
Based on how strong or mild the hing is vary the amount in the recipe.
You can use fresh / dry or frozen coconut in the recipe. This tastes the best when fresh grated coconut is used.