A big hello to all my readers! I am so happy that my debut cookbook Anybody Can Cook Like A Pro - World Cuisine Vol I is out!!!
This book has 70 delicious recipes from different cuisines around the globe.  All recipes come with a picture of the final dish and you will get step by step instructions, and tips wherever necessary for each recipe.
Sections on my book are divided into following categories.
1) Breakfast
2) Snacks
3) Breads
4) Appetizers and Starters
5) Entrees and Sides
6) Desserts
7) Carnival and Street Food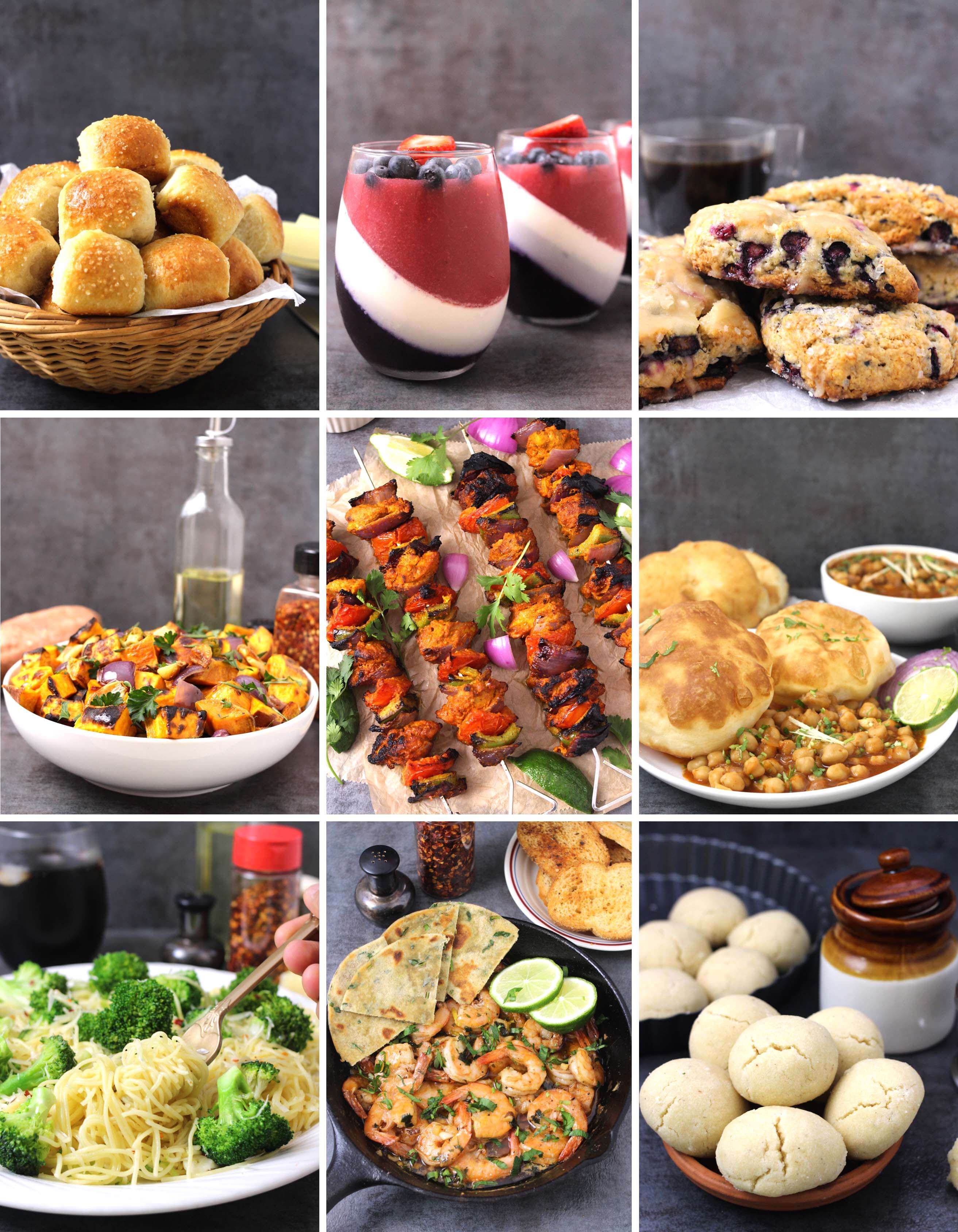 #cookwithkushi
I would love to see your creations. So don't forget to use this hashtag on all social media. Also a positive review on Amazon would really help a first time author like me and validate the effort that I have put in 🙂
Where to buy the book?
This book is currently available in paperback and e-book version at Amazon. Some of the site links are listed below. You can just add the name of the book to check if it is available at your local Amazon site. The e-book is available at a huge discount as part of the launch promotion. Don't miss this chance and do your own copy right now!
Amazon USA - E-book or Kindle version
Amazon UK - E-book or Kindle version
Amazon India - E-book or Kindle version
Amazon Canada - E-book or Kindle version
If you are looking for a gift idea this holiday season (Diwali, Christmas, Thanksgiving, etc.) or want to gift someone very close for their wedding, engagement, or graduation - then I would definitely suggest you to consider this cookbook as a gift. This cookbook is filled with quick and easy recipes that will be an ultimate guide for beginners, busy working moms, and homemakers.
This book would have not been possible with the continuous support and encouragement from readers like you, my loving family and friends. Thank you all for being part of this journey. I hope I have lived up to all your expectations. I hope you guys continue to support me by downloading the e-book, purchasing a paperback or spreading the word about it.
Thank you all once again!! Happy Holidays!