Sharing the best chocolate cake recipes from around the world that are worth trying!!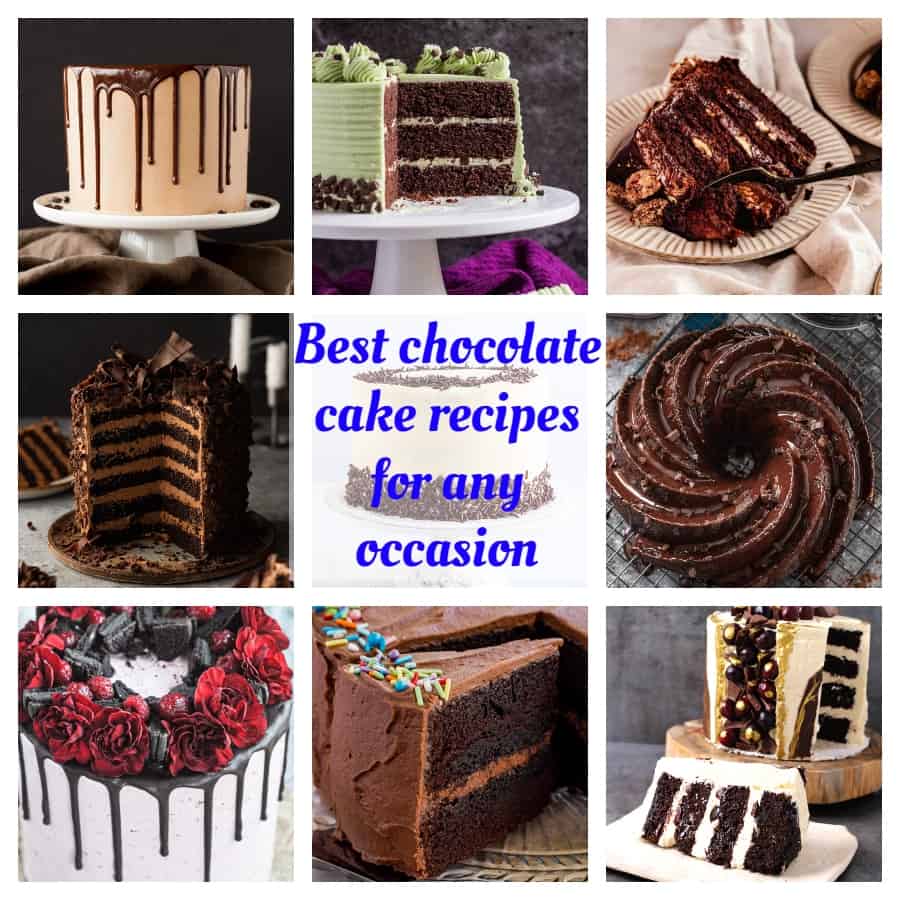 Who doesn't love chocolate? I feel it is one of the best flavors; it makes you feel good and happy whenever you eat it. Right?
And then there are these chocolate cake recipes that are a total crowd-pleaser. Click on the cake name to get the complete recipe.
Why is chocolate cake the best among all the cakes?
As you all know, the main ingredient for chocolate is cocoa, and this helps our brain release endorphins which are nothing but feel happy and good elements. It helps me lighten my mood.
I generally love dark chocolates as darker or bitter chocolate is better for your mood 🙂
Coming back to chocolate cake, this chocolate cake recipe by add a pinch is by far my most favorite.
But it is always good to try out variations. Anything new and different is always good.
Sharing 13 best chocolate cake recipes worth trying whenever you crave chocolates or on special occasions like Christmas, dinner parties, birthdays, anniversaries, Easter, and Thanksgiving.
Chocolate and Mocha are like a match made in heaven. This dark chocolate cake recipe by liveforcake with mocha swiss meringue buttercream takes this cake to the next level. You just can't stop eating taking a bite of this cake.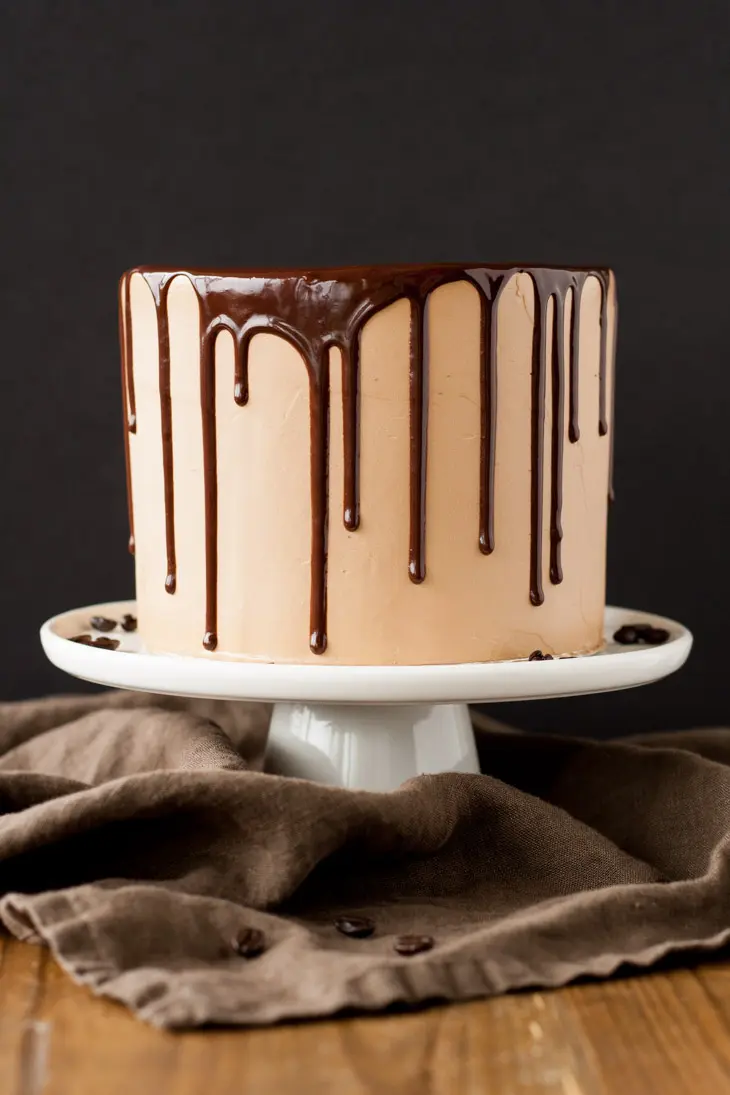 The chocolate praline cake recipe by Flouring Kitchen is a four-layered soft and moist chocolate cake with chocolate ganache and crunchy praline pecans.
This cake is then covered with chocolate frosting, chocolate drip, and some more crunchy pecans.
I am drooling while writing this. If you like tasty, crunchy bits in your cake, then you should pin this recipe right now.
Isn't this chocolate cake gorgeous? For me, it looks romantic too. This chocolate berry cake by Caked by Katie is plate-licking good. The richest and fluffiest chocolate cake is paired with strawberry & raspberry buttercream, full of real berries.
So this is a perfect treat for chocolate and fruit lovers.
This fault line cake is a rich and classic cake, where moist and delicious chocolate layers are combined with fresh cherries and rich, silky smooth, and melt-in-mouth frosting.
Fresh cherries are used in the recipe. To make it look fancier, I have decorated the cake with chocolate chunks, fresh cherries, and chocolate barks.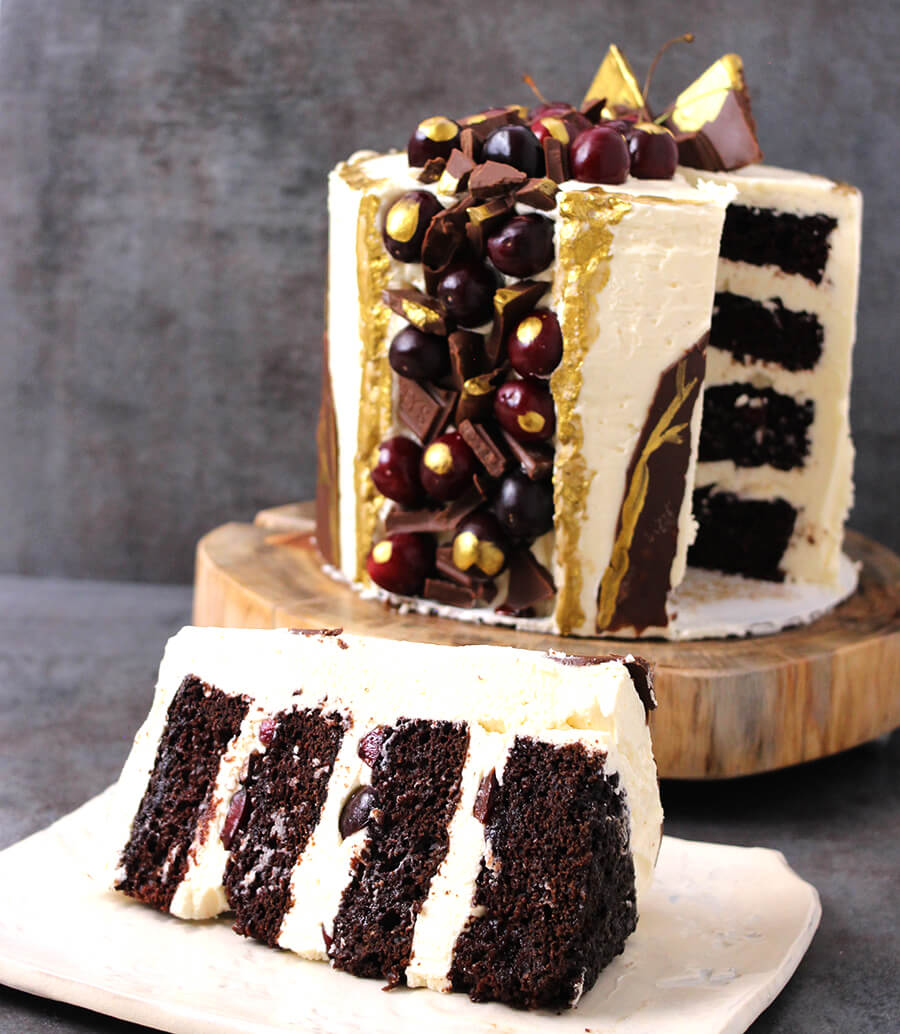 This chocolate cake recipe with cream cheese frosting by Bake School is one of the best options for those who are looking for eggless cake. The cake is fluffy with melt-in-mouth frosting, which makes it perfect for occasions like birthdays and anniversaries.
Also, her detailed steps and instructions make it easier for you to bake this cake like a pro.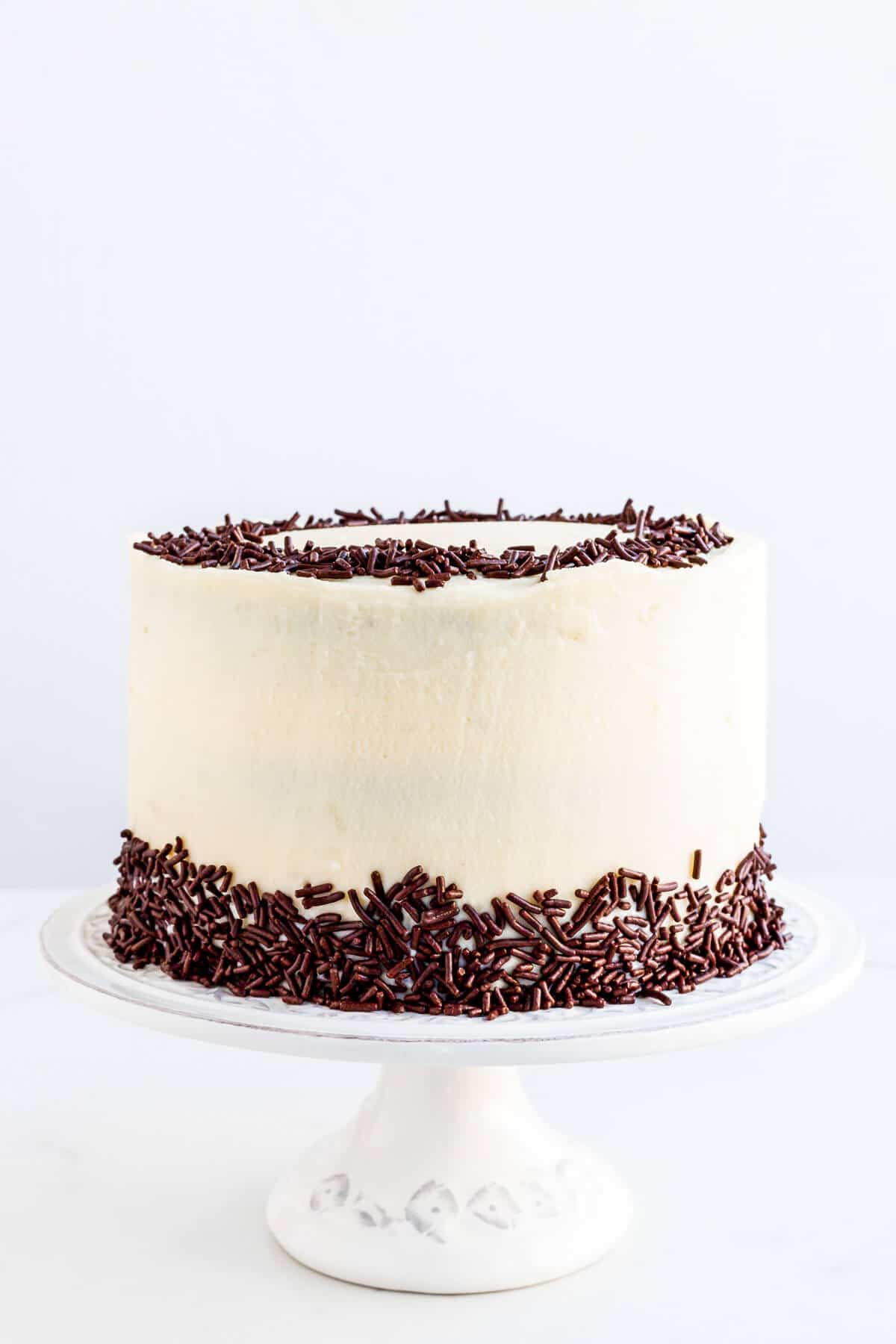 When you have a rich and moist chocolate cake that is still light and fluffy with deep chocolate flavor and is vegan, you know what you will bake next birthday party, Christmas, or any special occasion, right?
This cake recipe by Addicted to Dates is a multiple-layered vegan chocolate cake with a swiss chocolate buttercream that chocolate lovers would love to have every day!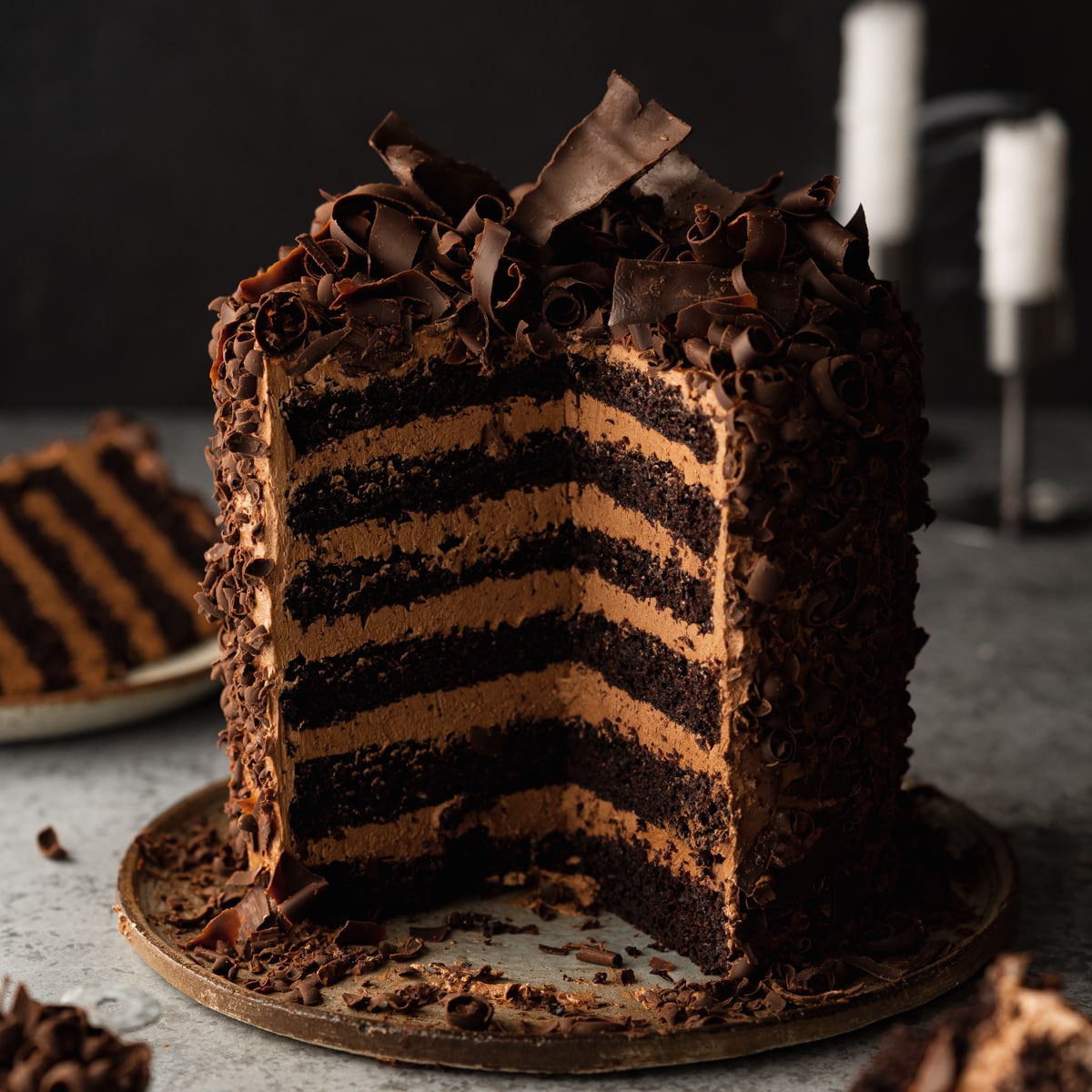 Who doesn't love a delicious treat that is simple and easy to make, and yet you don't have to compromise on the taste texture?
This simple recipe by Pastry Wishes uses no cream, no egg, no butter, no baking, and most importantly, no added sugar. Can you ask for anything more?
Pin this recipe right away if you love a simple, no-fuss recipe.
A twist is always good, right? How about a moist mint chocolate cake? One of the best flavor combinations.
This cake recipe by Marsha's baking addiction is one of the best recipes to try for Christmas or Thanksgiving parties.
The moist chocolate cake is layered with silky melt-in-mouth swiss meringue buttercream and chocolate chips.
Want to bake something gorgeous with your bundt pan? Then pin this recipe.
This recipe by Craving Some Creativity is one of the best soft and moist chocolate cake recipes with chocolate ganache. Everything is made from scratch with essential everyday ingredients from your kitchen.
Chocolate cake is finger-licking good, and the picture says it all.
BEST EGGLESS CHOCOLATE CAKE WITH 5-MINUTE EASY BUTTERCREAM FROSTING
Eggless Chocolate cake is one of the best, soft, moist, amazingly delicious chocolate recipes you will ever make.
If you are looking for a chocolate cake recipe that requires no fancy equipment like a beater or mixer, then you are at the right place. I have just used a simple spatula and a whisk.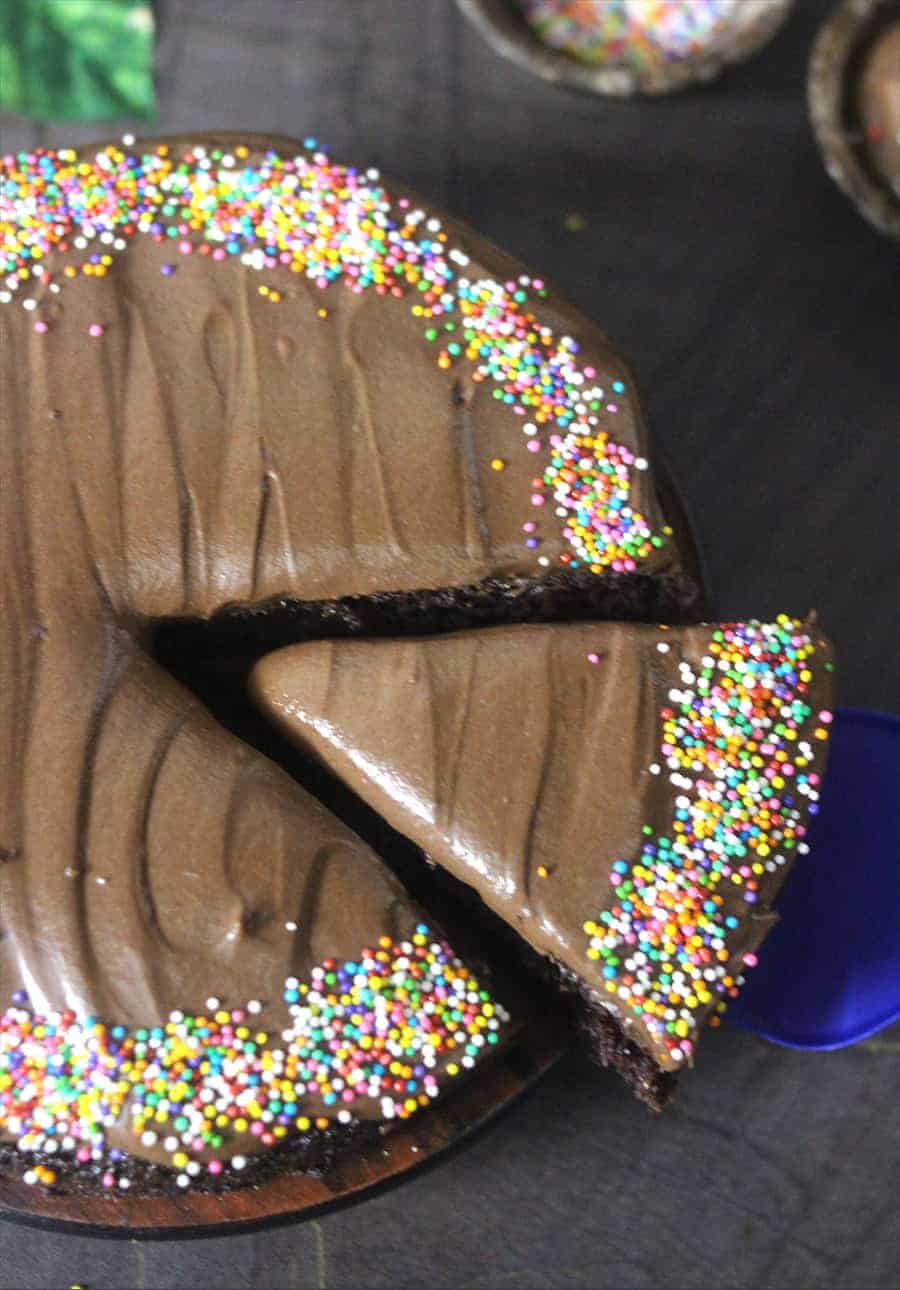 Chocolate Zucchini Bread with Chocolate Chips is rich, insanely moist, fudgy, and chocolaty, the most delicious chocolate bread cake you will ever have. You will never know that it is made with vegetables as you cannot taste zucchini in this cake at all!!!
I never knew baking with zucchini would give such amazing results. We have now baked this loaf multiple times for my little ones and have started using zucchini in place of banana when they are in season to make bread for breakfast, mid-day snack, or after-meal dessert.
This delicious cake by Christina's Cucina is worth trying, and I am sure you will feature this often at your lunch and dinner parties. Just imagine the combination of chocolate with coconut and caramel. If you like what you are picturing, then pin this recipe immediately.
Plus, I love the twist here, which is not in any traditional german chocolate cake. It is topped with chocolate ganache — a double treat for all chocolate lovers.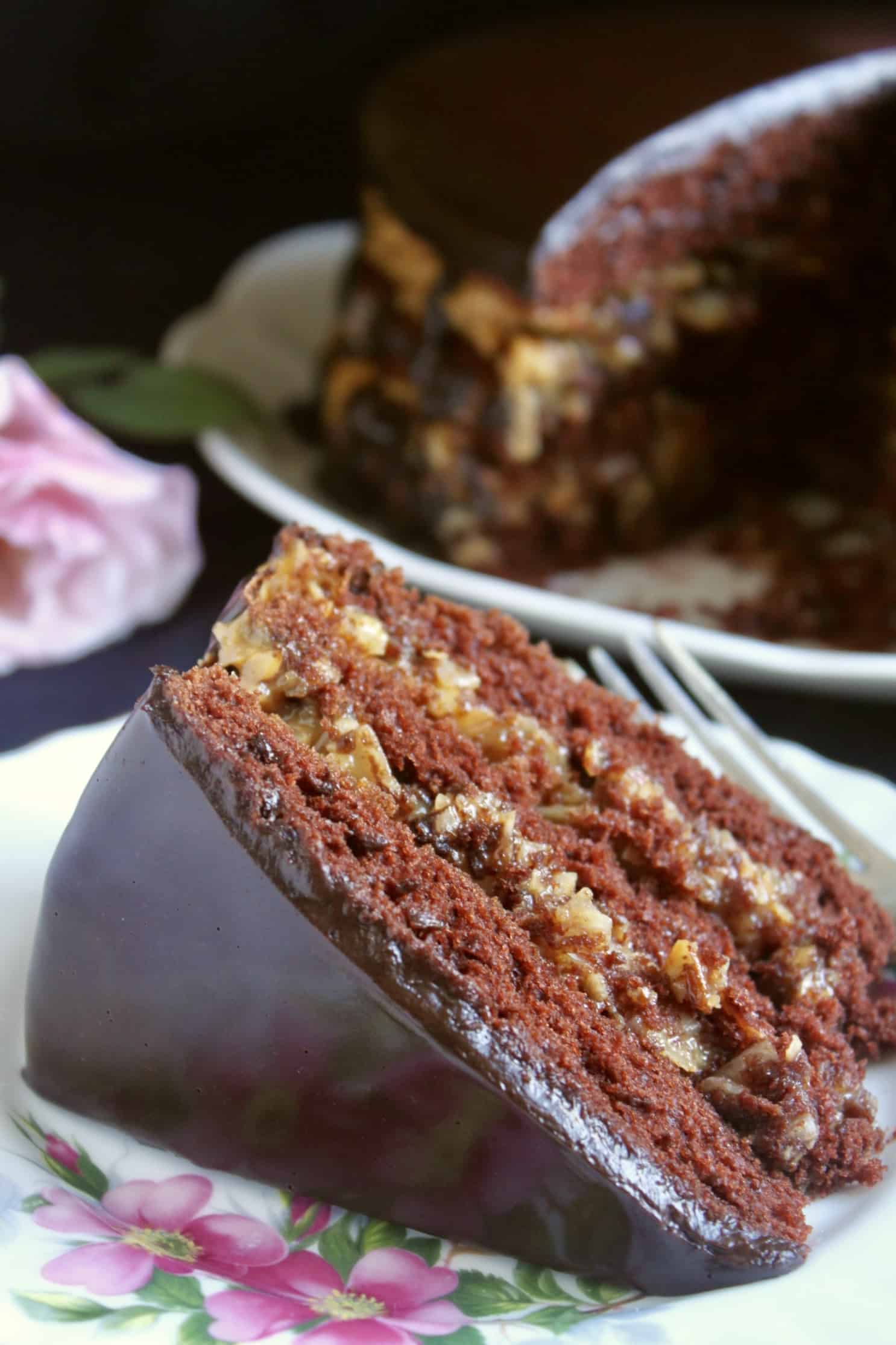 Rich and fudgy chocolate cake, which is also moist and tender, make this cake a must-try. Check out the secret tips by Cupcakes & Kale Chips on how to get that dark color.
This chocolatey cake is 100 percent gluten-free. So if you are on a gluten-free diet, bookmark and pin this delicious chocolate cake recipe.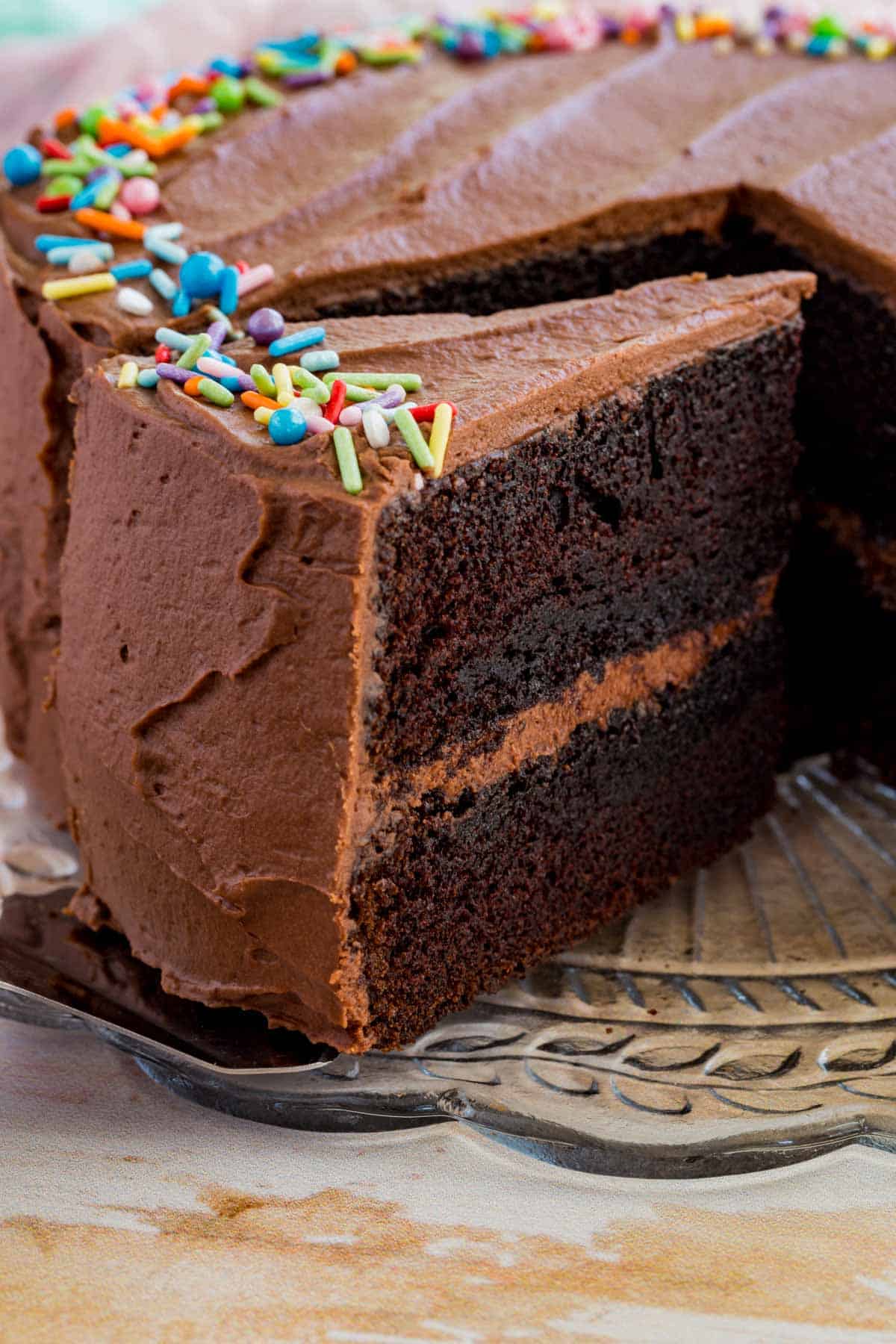 This chocolate orange cake recipe by A Food Lover's Kitchen is moist and flavorful, where the combination of chocolate and orange complement each other very well.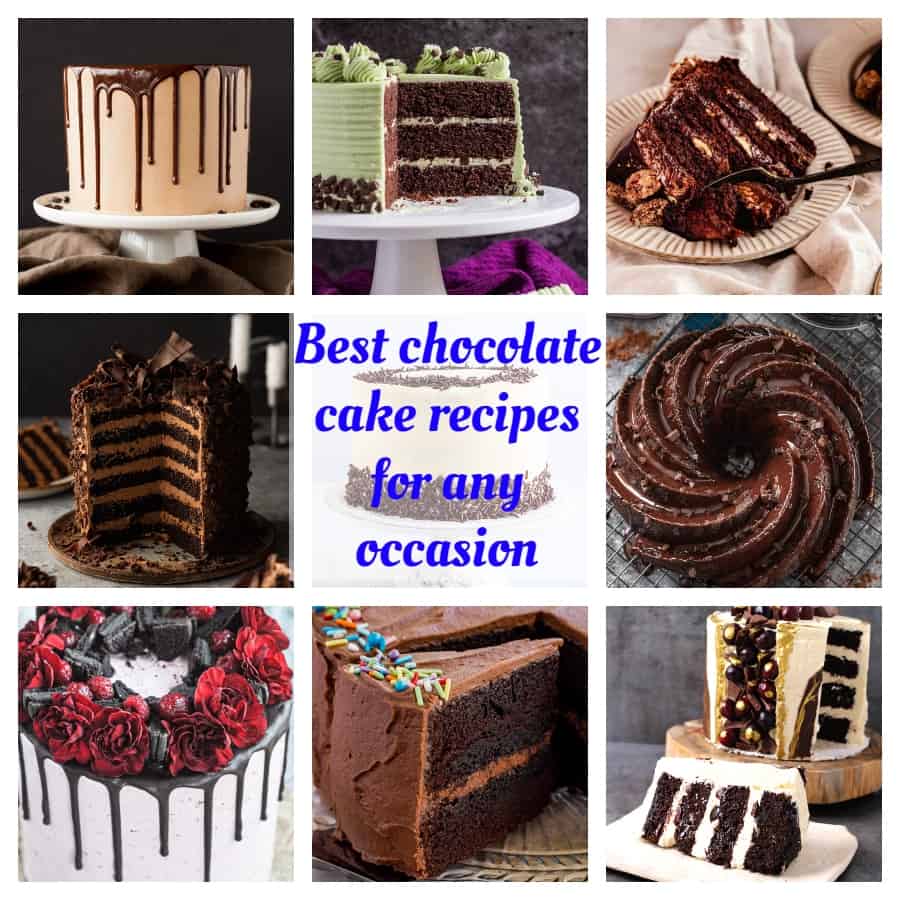 BEST CHOCOLATE CAKE RECIPES THAT YOU MUST TRY
Sharing best, soft and moist chocolate cake recipes worth trying whenever you crave chocolates or on special occasions like Christmas, dinner parties, birthdays, anniversaries, Easter, and Thanksgiving.
Instructions
Select your favorite cake recipe from the list below.

Arrange the ingredients listed in the recipe

Prepare the best chocolate cake and enjoy.
For more recent updates, follow me on Pinterest,Instagram,Twitter.
***Click below to save it on Pinterest***