Cucumber Semolina Dosa or pancake is quick and easy to make, vegan, healthy and delicious recipe prepared using cucumber and semolina or sooji in less than 15 minutes.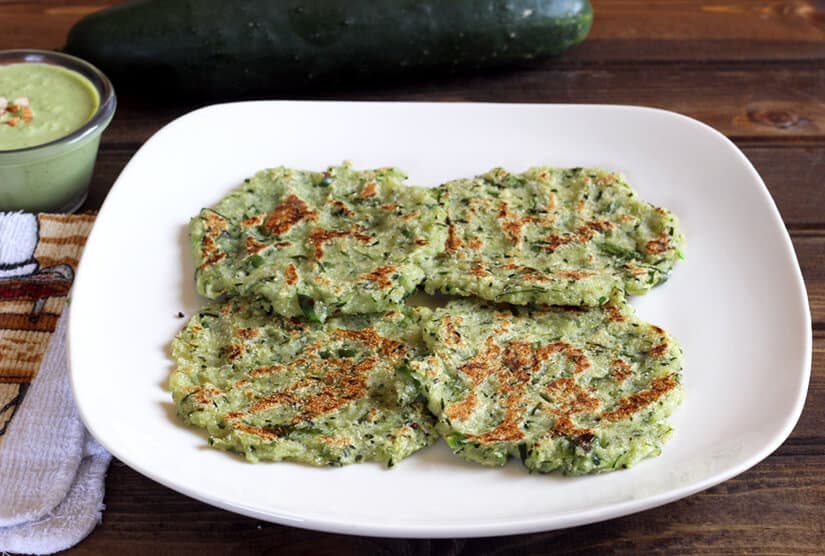 Every week when I go for grocery shopping, I find that cucumbers are on a great deal. I end up buying them each time and try out different recipes. Cucumbers are excellent source of vitamin K and other nutrients. They also help in weight loss and digestion.
This is my mom's recipe also called taushe bakri in konkani and prepared mainly during fasting or vrat days. It does not require any grinding or fermentation. Batter is prepared in less than 5 minutes. If you like the pancakes to be spicy increase the amount of green chillies, or if you like it sweet then increase the amount of sugar. I generally balance the two.
This can be served alone, or with green coconut chutney or even with butter and honey. Today I have served it with green coconut chutney where I have substituted cashews with almonds and onion with one spring onion. You can also check similar pancake or dosa recipes below.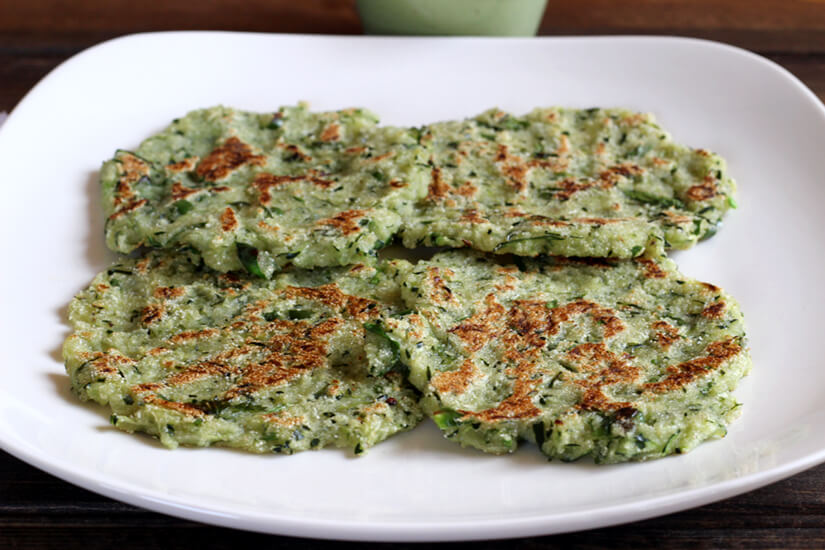 Preparation time : 15 minutes
Serves : 8 mini dosas
Ingredients for Cucumber Semolina Dosa
Cucumber medium size - 1
Semolina / Sooji - ¾ cup
Sugar - 2 tsp
Coriander leaves / Cilantro chopped - 5 strands
Green chilies chopped - 2
Salt - to taste
Vegetable oil - for cooking dosas
Steps to prepare Cucumber Semolina Dosa
Step I
Wash and grate the cucumber. I have not peeled the outer skin. It is optional.
Now add semolina/ sooji, green chillies, sugar, salt to taste, coriander leaves and mix well.
The water of the cucumber is sufficient for the batter. But if you feel its very dry then add little water. The batter should be thick and not runny.
Step II
Heat a non-stick pan on medium heat. Once the pan is hot, add laddle full of batter and spread it evenly with your fingers to form a medium thick dosa.  (I have added 3 mini dosas at a time on tava. You can vary the size of pancake as desired)
Drizzle oil around the pancakes. Cover it with lid and cook on medium flame.
Once its starts becoming golden brown flip, drizzle some more oil and cook on the other side till it is roasted and golden brown in color.
Repeat the process for the remaining batter.
Cucumber Semolina Pancake is now ready. Serve hot and enjoy.
Tip:
If you like your pancakes to be on the sweeter side, then increase the amount of sugar in the batter. If you want it spicy, increase the amount of green chillies.