You can make this simple and easy Thanksgiving dinner in 4 hours or less.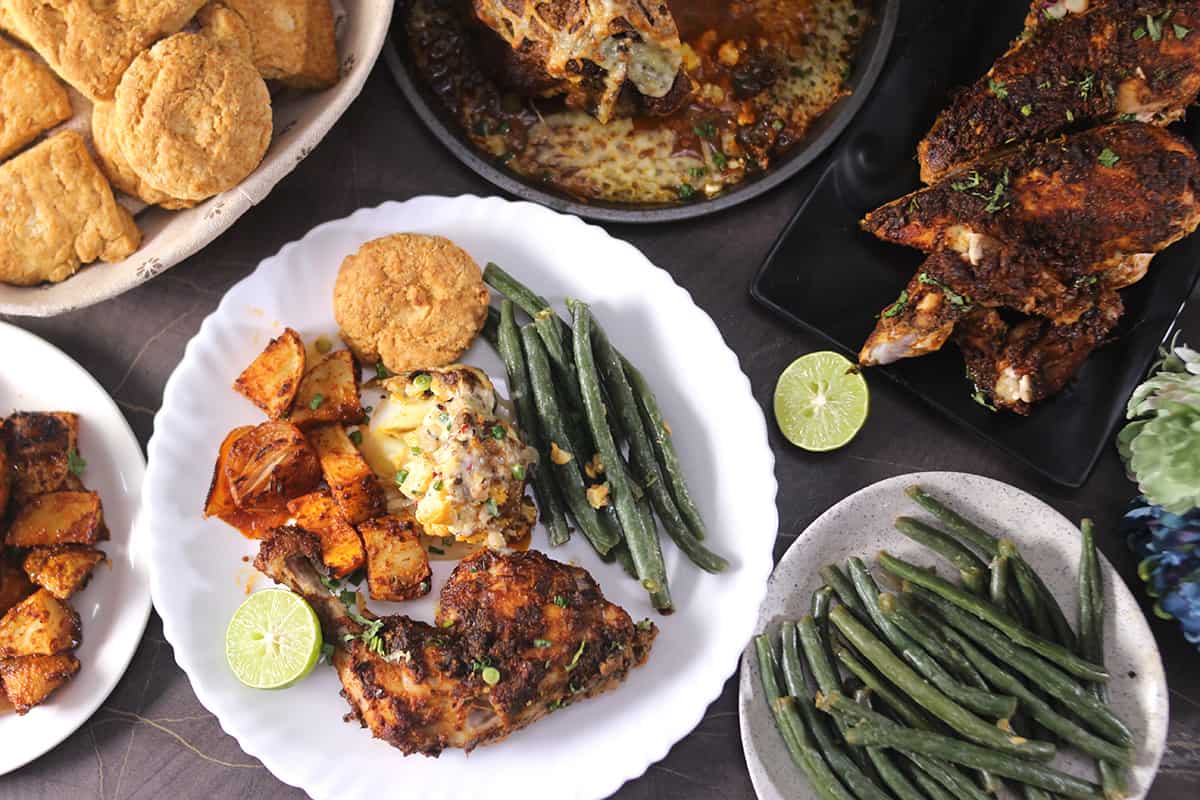 This post is my way of saying thank you to all my lovely readers who have continuously supported me in my blogging journey. If you have tried anything from our menu, tag us here on Instagram, and we would love to see your creations.
Suppose you are looking for a more extensive menu for a large crowd or family of 4 or more, from soup, salads, and appetizers to side dishes. You can check here for 100 + Thanksgiving recipes, Thanksgiving side dishes, and Thanksgiving dessert ideas.
Jump to:
Recipe card
Easy Thanksgiving Dinner Menu | Thanksgiving Feast
Instructions
Make ahead recipes
Dinner rolls, pumpkin pie, biscuits, persimmon pudding, etc., can be made ahead of time and stored the previous day, all at room temperature.

Dinner Rolls or Yeast Rolls,

Pumpkin Pie with Streusel Topping,

Persimmon Apple Pudding,

Buttermilk Biscuits

Corn casserole, sweet potato casserole, and green bean casserole reheat very well in your oven and also in a microwave. So you can consider making this even ahead of time. Follow the make-ahead instructions in the recipe.

Green Bean Casserole,

Crispy Cheesy Hashbrown Casserole,

Corn Cheese Casserole,

Sweet Potato Casserole

If you have plans to brining meat you can start the brining process a day or two in advance.
On the day of Thanksgiving
If you are planning for something like salads, I recommend making it on the same day. You can prep everything in the morning and keep it in the refrigerator and just toss the salad before serving.

Crispy potatoes or any vegetables can be spread out in the same pan you are going to roast the meat.

Roast Chicken or Spatchcock Chicken,

Whole Roasted Cauliflower,

Garlic Butter Green Beans,

Garlic Roasted Potatoes,

Mac and Cheese

I recommend roasting chicken, turkey, or even cauliflower just 15 to 30 minutes before you are ready to serve. The main dish, which is the star tastes the best when served warm and fresh.
Nutrition
Calories:
1346
kcal
Carbohydrates:
180
g
Protein:
25
g
Fat:
59
g
Saturated Fat:
8
g
Polyunsaturated Fat:
21
g
Monounsaturated Fat:
23
g
Cholesterol:
3
mg
Sodium:
3441
mg
Potassium:
823
mg
Fiber:
4
g
Sugar:
12
g
Vitamin A:
7
IU
Calcium:
215
mg
Iron:
12
mg
Top 10 Thanksgiving Foods
I know every individual and family has their favorite food list, but these are always my top choices.
Roasted Turkey or Roast Chicken
Whole Roasted Cauliflower with Garlic Cream Sauce
Green Bean Casserole
Sweet Potato Casserole
Corn Casserole
Crispy Potatoes
Dinner rolls and/or Buttermilk biscuits
Mac and Cheese
Pumpkin Pie
The Best Persimmon Apple Pudding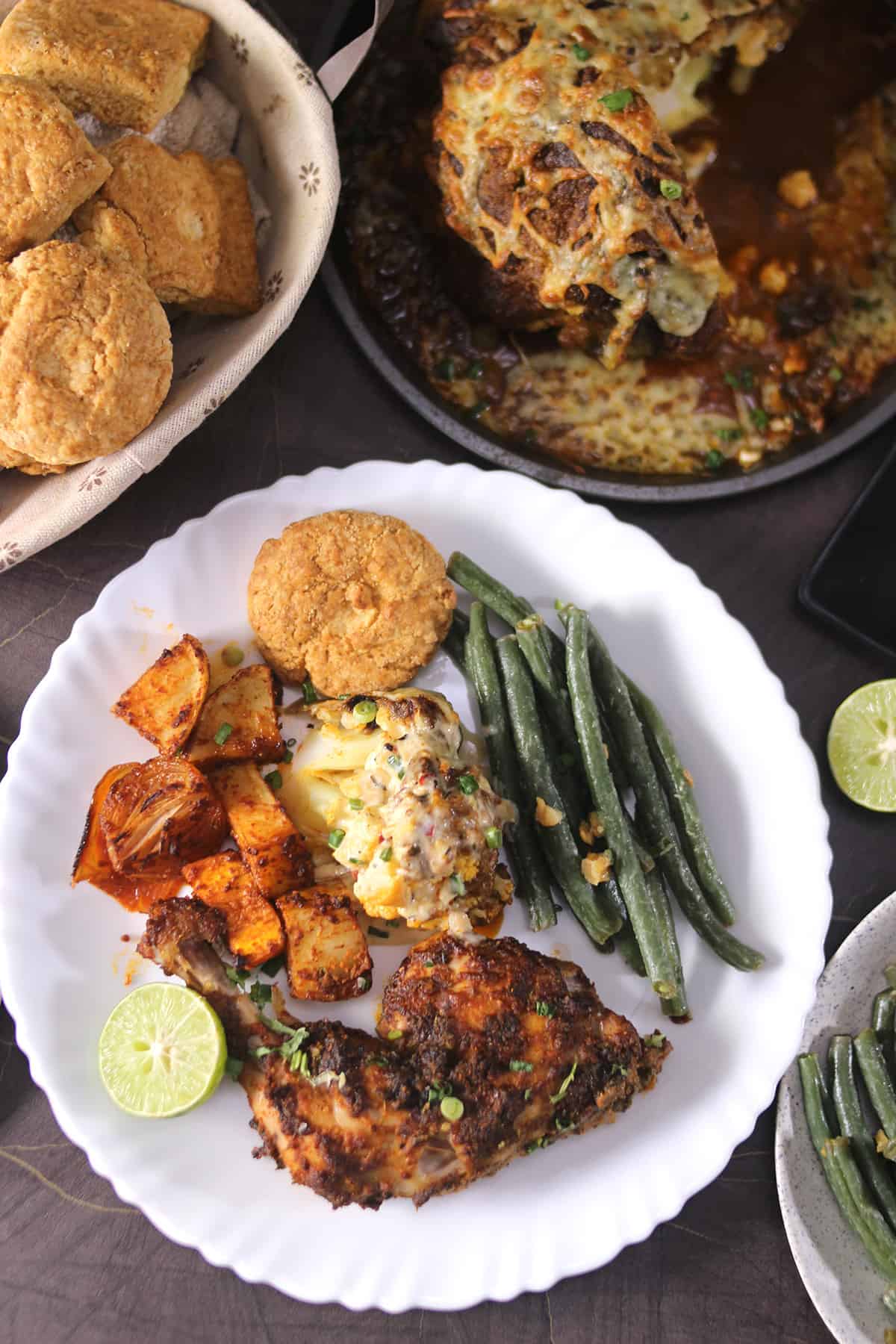 My simple, elegant Thanksgiving menu idea
When I create a menu for any occasion, I like to work on the logistics. With the fridge, oven, and stove space restrictions, plus wanting to do it all by myself, I only choose items that are practically possible to do within a reasonable time. But let me tell you, there is no compromise on the menu, and all my guests are always happy after the meal!
The simple guide that I keep in mind while making a dinner menu
I decide on the menu based on the number of people I will host. If it is a smaller family of 2 or 4, you can be as creative as you want. But if you feed a larger crowd, you cannot spend time decorating your cupcakes or mini pizzas. Roasts, casseroles, and pies are some things that you should pick. Also, be aware of any diet restrictions of your guests - nut allergies, vegan, vegetarian, etc. It is easy to customize dishes around these dietary restrictions so that everyone gets a sumptuous meal without compromising on taste.
Decide which items can be made ahead of time and which must be freshly prepared. Making ahead means you only have to warm the meal before serving it and not worry about the dish on Thanksgiving day. Some dishes are served chill, so you don't even have the task of warming them up before serving.
Prepare a schedule so that you are relaxed on the big day. If you are overwhelmed, you can even bring desserts, rolls, and stuffing from the store and mix and match.
Ultimately, all that matters the most is spending quality time with your family and friends and having fun. There is no reason for you to get stressed out in the kitchen while all others are having a great time eating the appetizers or side dishes you made.
This is what my thanksgiving dinner looks like. I also have ideas for swapping some items, so check them out and make your Thanksgiving menu unique.
Main Dish
Roasting a spatchcock chicken will give you juicy, moist, and tender chicken meat with super crispy skin. This is the best roast chicken you will make for thanksgiving dinner and can be prepared in less than 2 hours. We have used herb butter and homemade spice mix. You can also roast the vegetables with the same spice mix and pan.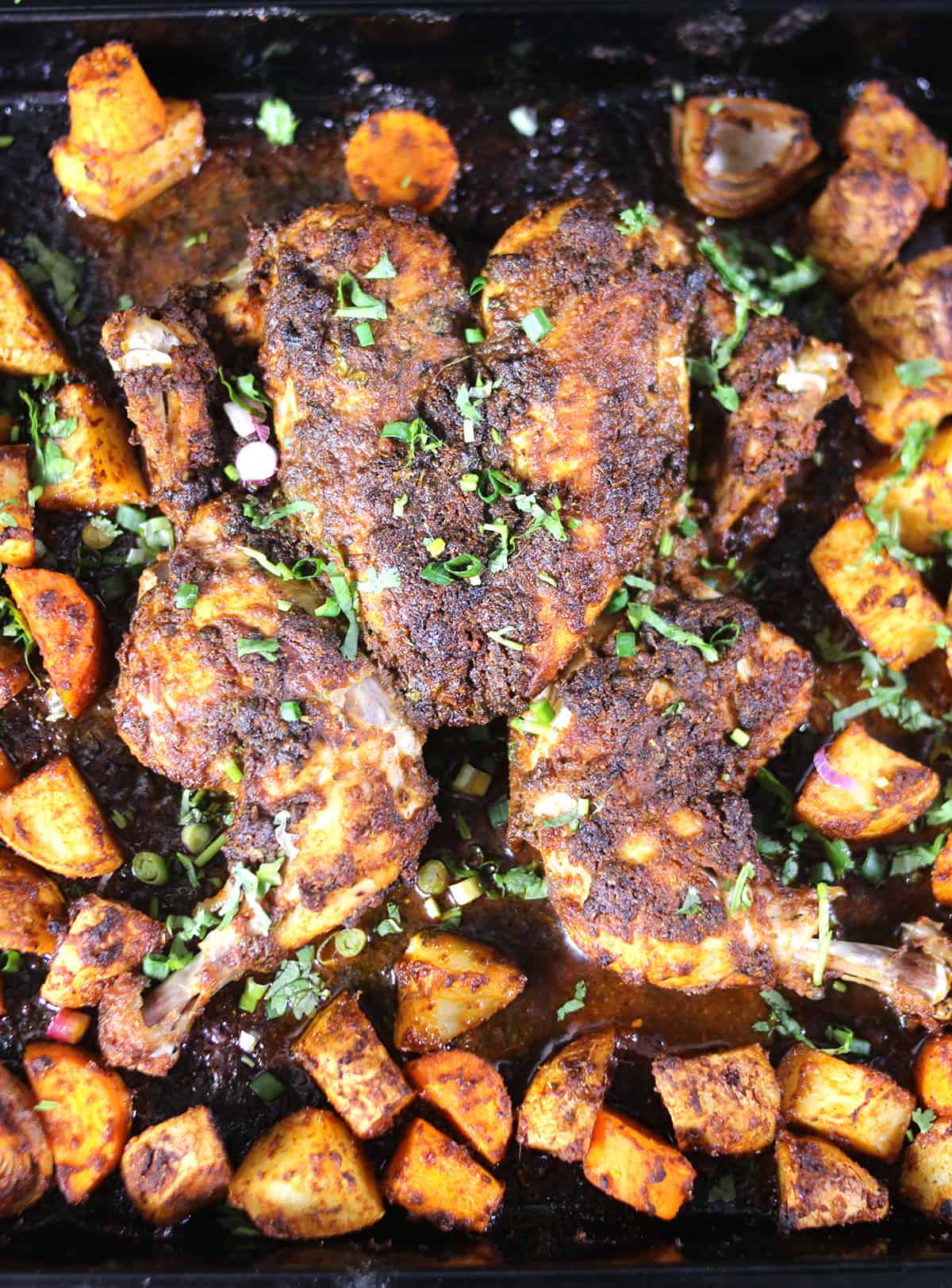 If you are looking for a turkey or meat alternative for your vegetarian thanksgiving dinner, try our whole roasted cauliflower topped with cheese and garlic cream sauce. This is going to be a total crowd-pleaser.
Sides
Thanksgiving dinner is incomplete without one side dish with green beans. This green bean casserole is our all-time favorite, as it tastes great and is easy to make. And when you make everything at home from scratch, it even becomes budget-friendly.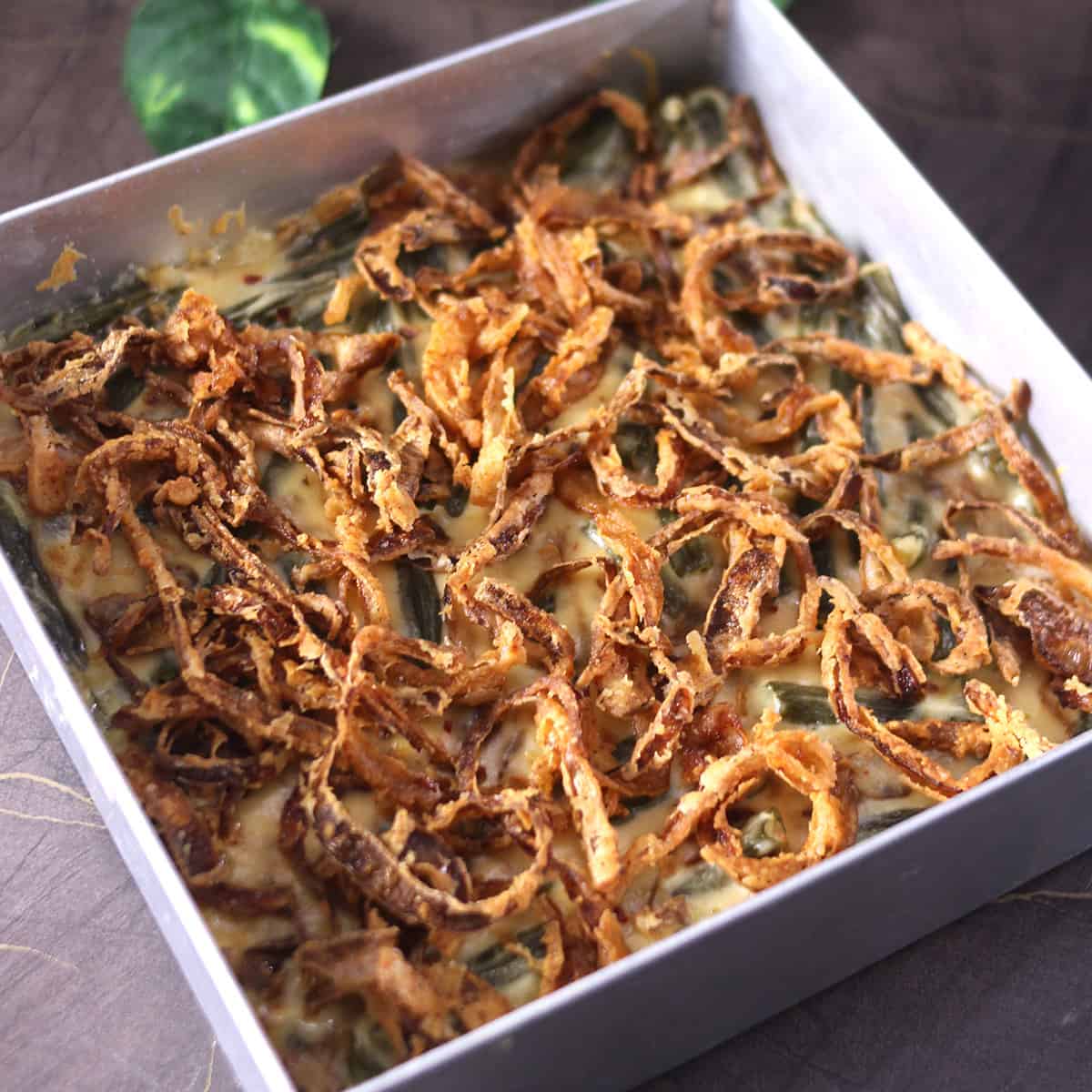 If you love green beans but are looking for the easiest recipe, then try this sauteed garlic butter green beans that are ready in less than 10 minutes.
How about substituting the traditional sweet potato casserole with healthy, creamy, and savory mashed sweet potato casserole with nut toppings? This casserole complements very well with any roast meat.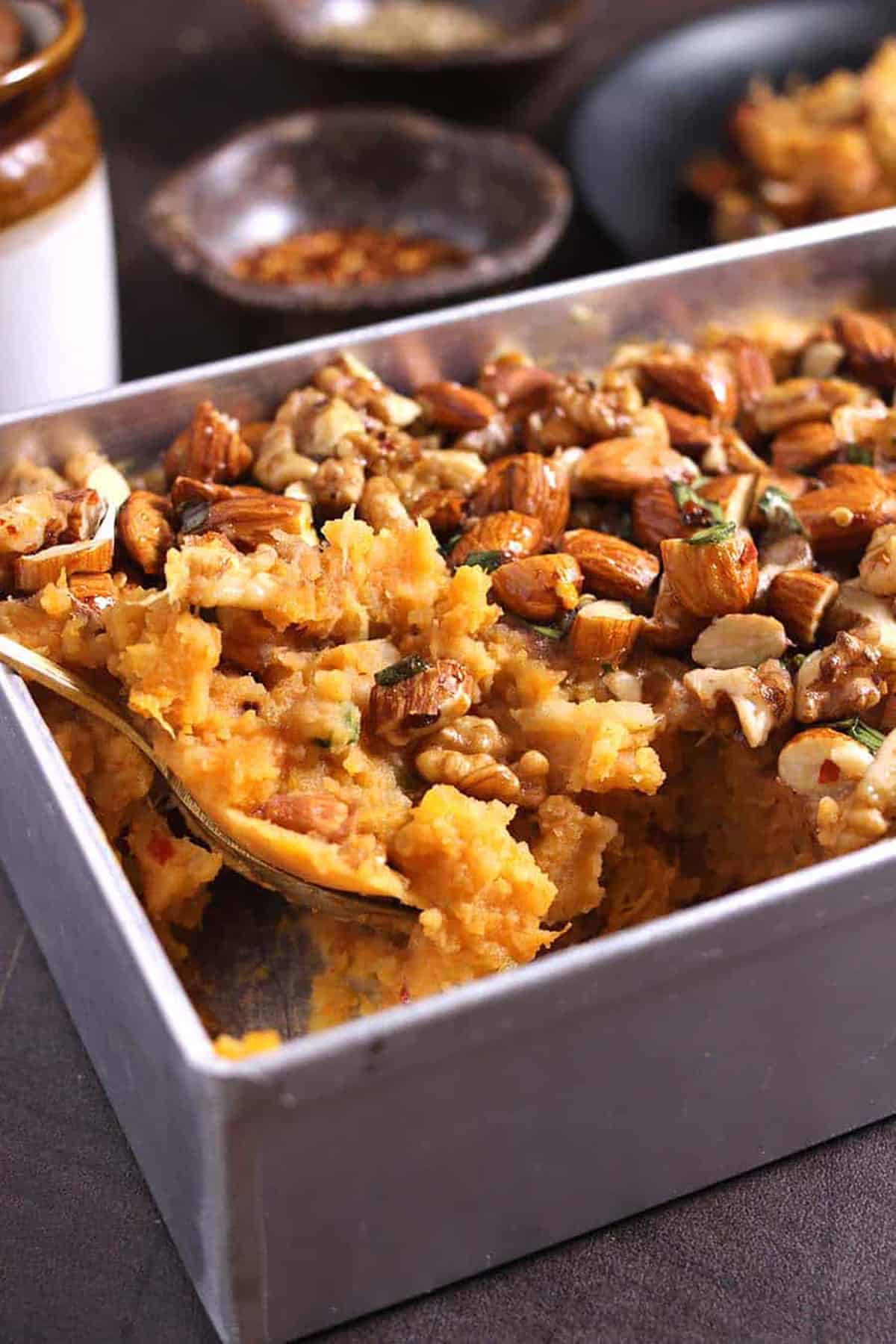 Any dinner is incomplete without potatoes in the main dish, side dish, or salad. Garlic Roasted Potatoes are a crowd favorite. The potatoes are crispy on the outside with a creamy texture inside. Add it to your menu if your guests love anything potatoes. Else skip this and do the roasted potatoes with the chicken mentioned above.
If you want something different from oven-roasted potatoes, add this cheesy potato casserole with crispy cornflakes topping.
If there are several kids at your Thanksgiving party, add this Corn Cheese Casserole and the Mac n Cheese recipe, which kids will love, and you can have a more relaxed time with your family. Corn and cheese is a match made in heaven.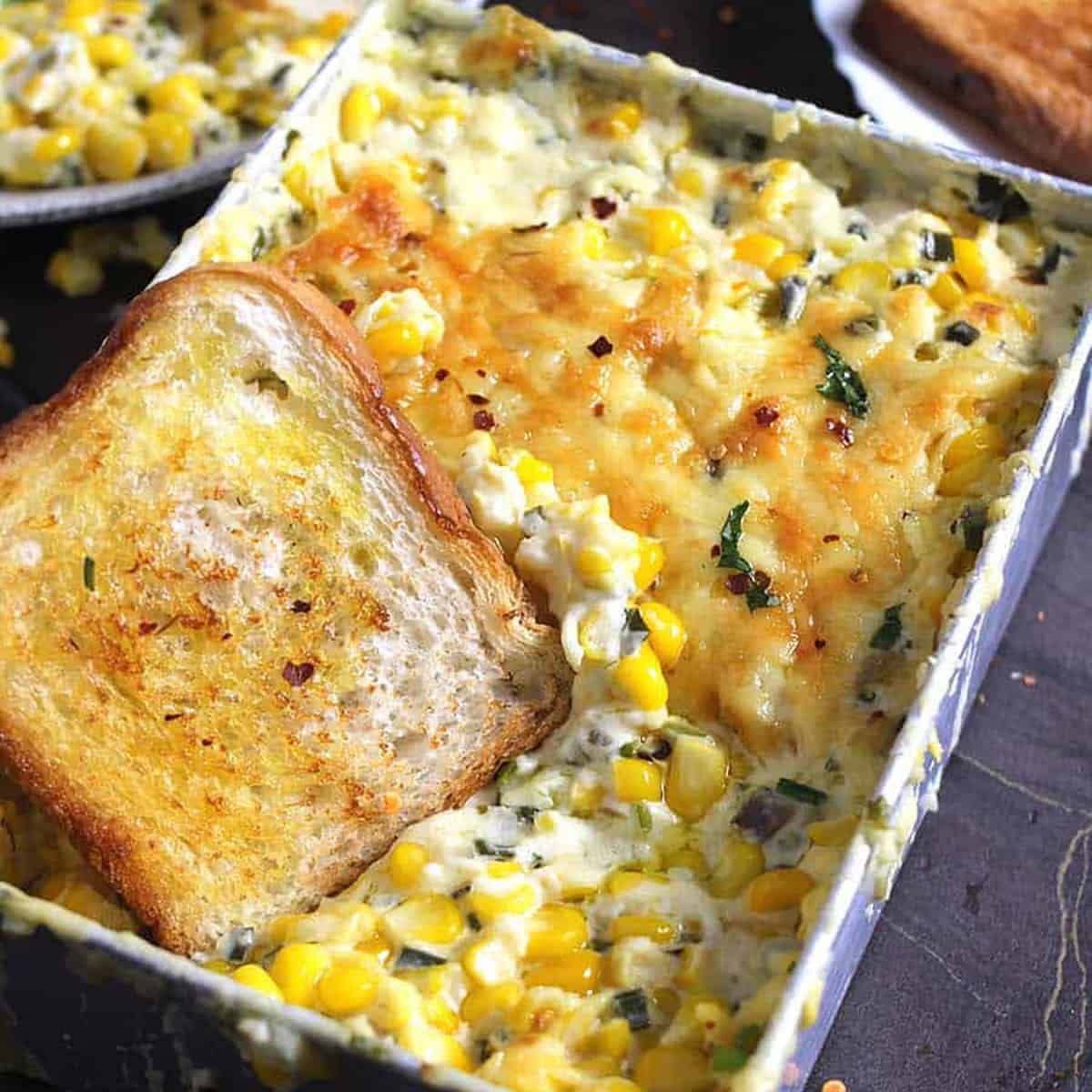 This recipe for mac and cheese is my family's favorite. It is rich and creamy with a crispy topping. The best side dish that you can serve for holiday dinner.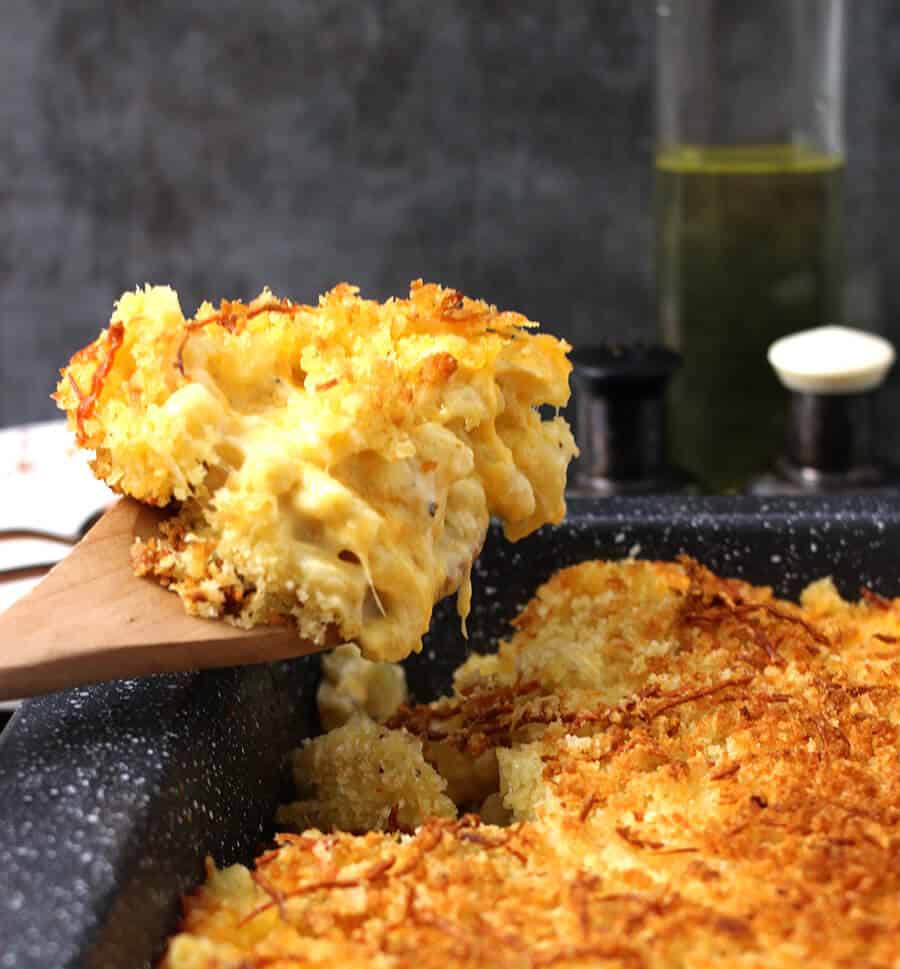 Breads / Rolls / Biscuits
This six-ingredient recipe is one of the best make-ahead Thanksgiving recipes. The rolls are soft and buttery and can suck up all those meat drippings on your plate.
If you are looking for no yeast, no-knead, or quick bread to serve for thanksgiving dinner, then you should try these crispy and flaky buttermilk biscuits.
Desserts / Sweets
When it comes to dessert, I can't think of anything better than traditional pumpkin pie, which you can make more special with streusel topping.
If you are looking for something special and unique to make this Thanksgiving dinner, then try this persimmon pudding which is topped with secret butter-flavored sauce.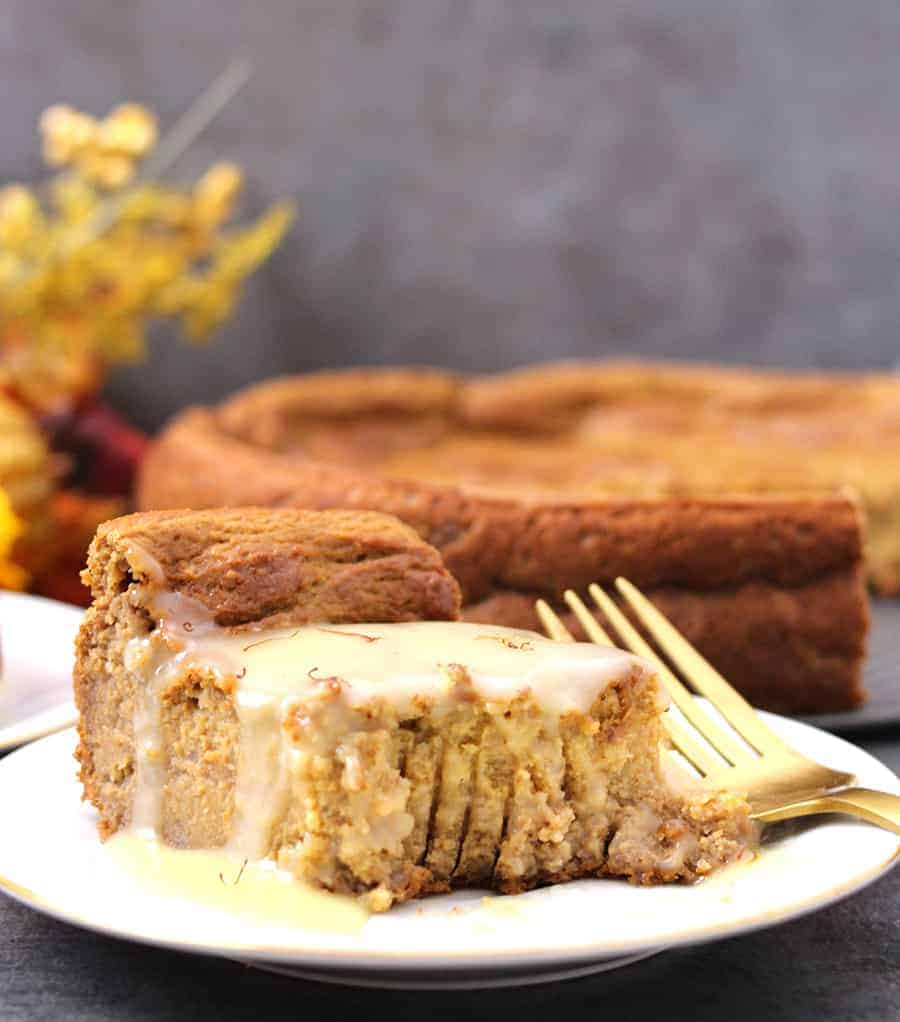 FAQ
What is a good menu for Thanksgiving dinner?
A good menu would be a good roast meat (chicken or turkey), a side dish with potatoes, sweet potatoes, or green beans, and a dessert, mainly pumpkin pie. Of course, this list can vary from one family to another..
What to make ahead for Thanksgiving dinner? 
You can make dinner rolls, biscuits, green bean casserole, corn casserole, sweet potato casserole, pumpkin pie, persimmon pudding, etc., a day or two before and store.
Did you like this recipe? Please leave a star ⭐️⭐️⭐️⭐️⭐️ rating below and/or a review in the comments section. You can also stay in touch with us through social media by following us on Pinterest, Facebook, Instagram, and Twitter.
Note: We originally posted this easy Thanksgiving dinner menu idea in Nov 2022. It has now been modified in Nov 2023 with Expert Chef Tips, FAQs, Storage Instructions, etc.