Homemade grape juice is a healthy and tasty thirst quencher, a perfect companion for a scorching hot summer day. This drink recipe does not require the use of blenders or juicers, or any addition of sugar, chemicals or preservatives.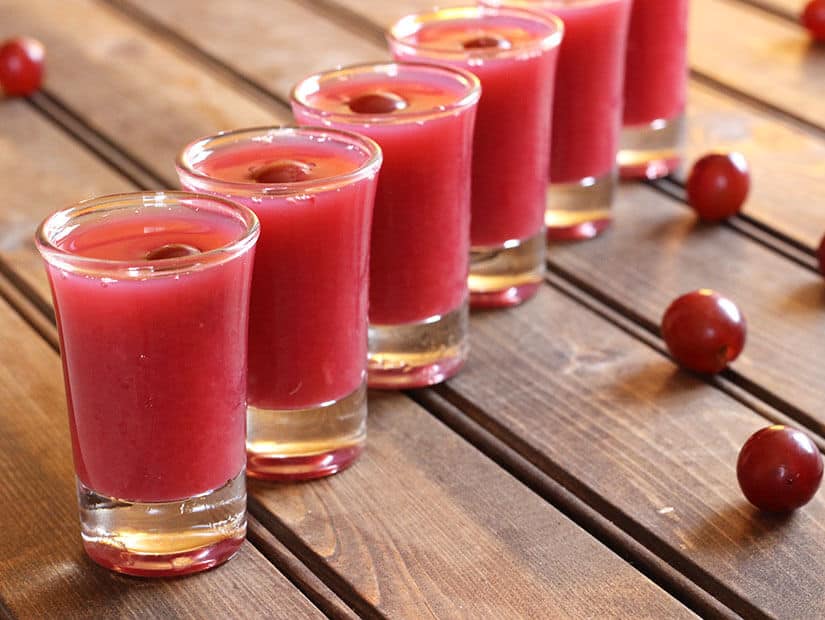 My love affair with grape juice began during my school days. As I used to head home after a long day of classes, I used to stop by a quaint little corner store that served ice-cold grape juice that also contained chunks of real grape fruit. My friends and I were such regular customers at this business that the owner would infact be waiting every late-afternoon to serve us with her delicious grape juice preparation before she would take a break for lunch. It wasn't until I was married that I stopped by this shop to ask the owner for the recipe - and as expected I was told that it was their trade secret! Even to this day, when I visit India I make sure to visit this shop, say my hello and drink (several glasses of) grape juice. The natural flavors, color and real chunks of grapes in the juice makes it simply irresistible.

My husband and I were recently recollecting our childhood, and I told him about my favorite grape juice craving - yes of-course I was telling him the story for the n'th time. That is when he asked me to really give it a try making it at home. Lo and behold the same evening we go for grocery shopping only to find the very best and perfectly ripe California red-grapes on sale. Well, now I had no reason to not try making grape juice at home. The grape juice recipe that I am sharing today uses the boiling method. Unlike my favorite childhood version - this grape juice does not contain any fruit chunks, the juice however tastes exactly the same if not better. My husband went gaga about how it tasted 😉 Well, sometime in the near future I will definitely try making grape juice that also contains real chunks of fruit and I will share that recipe with all of you.
Grape juice is not only tasty but also high in anti-oxidants, it also comes with lot of other health benefits. Summer is at its peak where I live, so I am likely going to share many drink recipes in the near future. While you are here, you should also take a look at my Iced coffee and Tomato juice recipes!
Preparation time : 20 minutes
Serves : 2
Ingredients for Homemade Grape Juice
Grapes - 2 pounds or 1 kg
Strainer
Potato Masher
Steps to prepare Homemade Grape Juice
Wash the grapes thoroughly under running water and remove the stems.
Put them in a flat-bottom vessel and crush the grapes using a potato masher.
Boil the crushed grapes and its juice on high heat for about two minutes, and then reduce the heat to low and simmer for around 10 minutes. As the crushed grapes simmer in its juice, continue to gently mash it using the potato masher. You will also notice that the color of juice starts changing from pale greenish pink to deep red.
Place a strainer over a clean vessel and pour the grape juice. Use the spoon to move the pulp away and keep the juice flowing.
Once the juice comes to room temperature, continue to cool it in refrigerator for about 1-2 hours.
Grape juice is now ready. Serve and enjoy.
Tips:
If the grapes are not perfectly ripe the natural fruit sugar content will be less. You may compensate for this by adding regular sugar, honey or agave.
If the juice is too sweet for your liking you may dilute it with ice-cold water or sparkling water (or soda).