Sharing with you all the best & easy romantic dinner recipes ideas for Valentine's day, Anniversary, couple dates, dinner dates, or any special occasions at home. Make your loved one feel special with these delicious & classic recipes.
I have shared some desserts, drinks, and entrees that include romantic pasta and side dishes for a romantic couple's date night dinner at home for two. Pick your favorite, plan your menu, and have a great time with your loved ones.
Don't miss the big list of easy and best desserts at the end. 
Click on the image or link to get romantic dinner recipes ideas and detailed recipes for each dish. I wish you all a very Happy Valentine's Day.
A special bonus recipe for your loved ones because you are here. Worth trying!!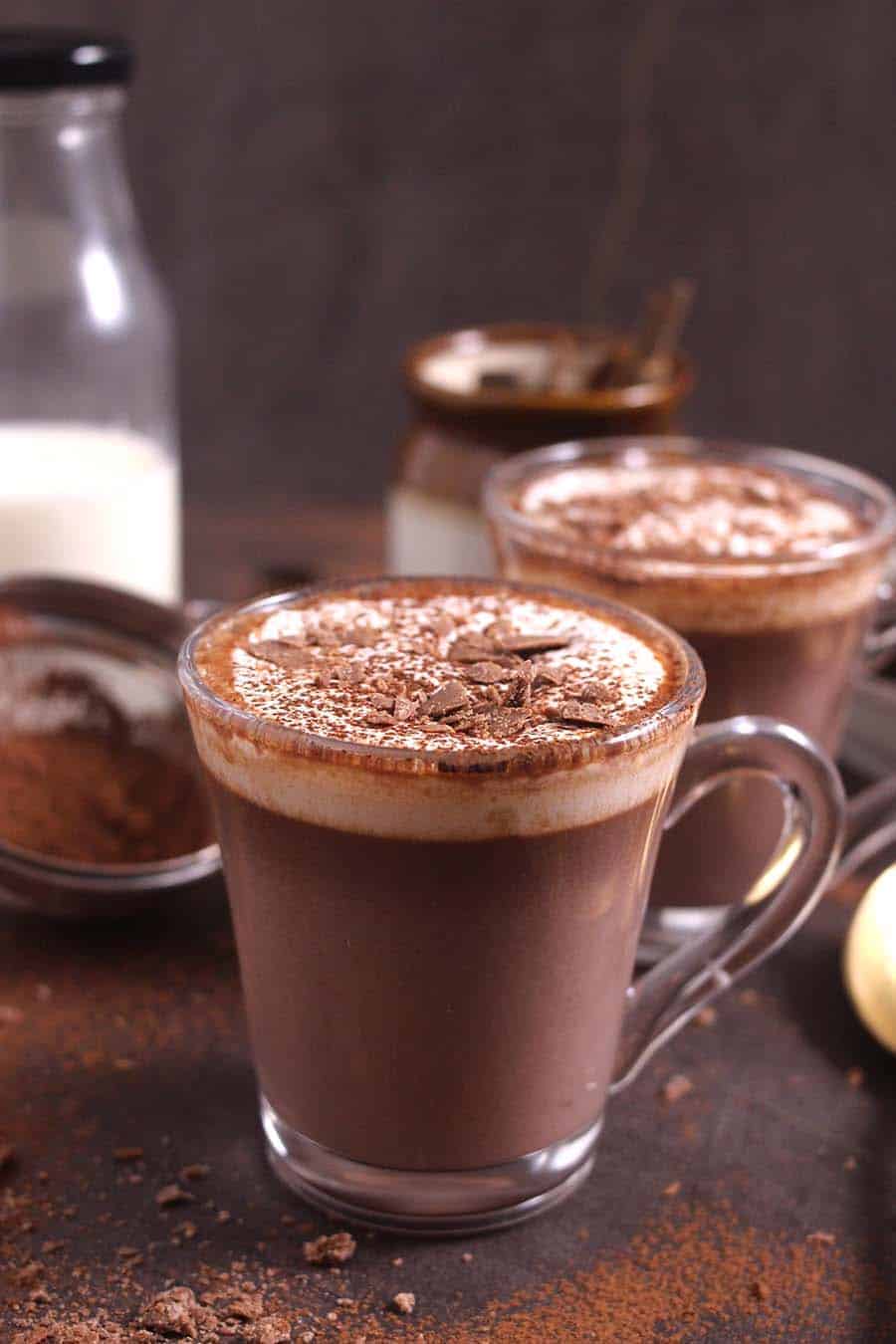 Main Dishes for Romantic dinner date on Valentine's Day or Anniversary
This garlicky, creamy and buttery, rich and classic shrimp scampi pasta is going to be a super hit at your dinner table.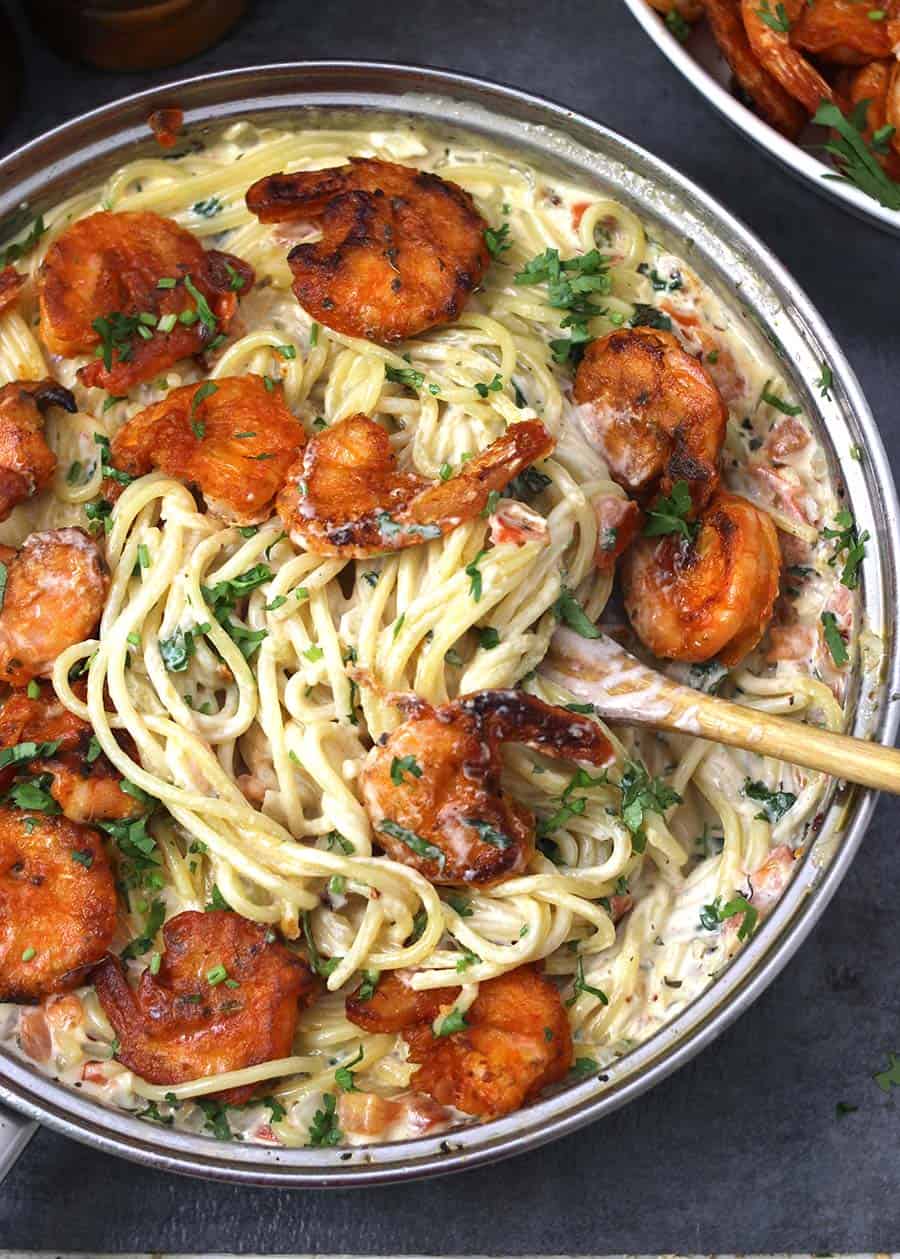 If you are looking for a healthy vegetarian recipe for your date night dinner, I highly recommend adding this eggplant cheese casserole to your menu.
An easy-to-make and delicious meal where piping hot tortillas are stuffed with cheese, enchilada sauce, beans, and rice and served with delectable sides. Be sure to try if your partner loves Mexican food.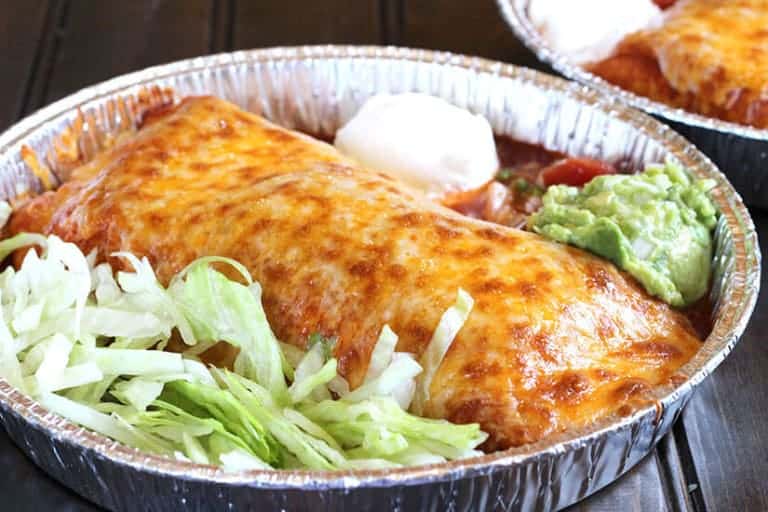 Fettuccine Al Burro is one of the classic & rich Italian pasta recipes that is creamy, buttery, and cheesy, and where fettuccine pasta is tossed in the best and easy homemade alfredo sauce.
Best and easy chicken side dish or appetizer for any dinner party. Crispy fried chicken thighs are tossed in flavorful and finger-licking, homemade orange sauce.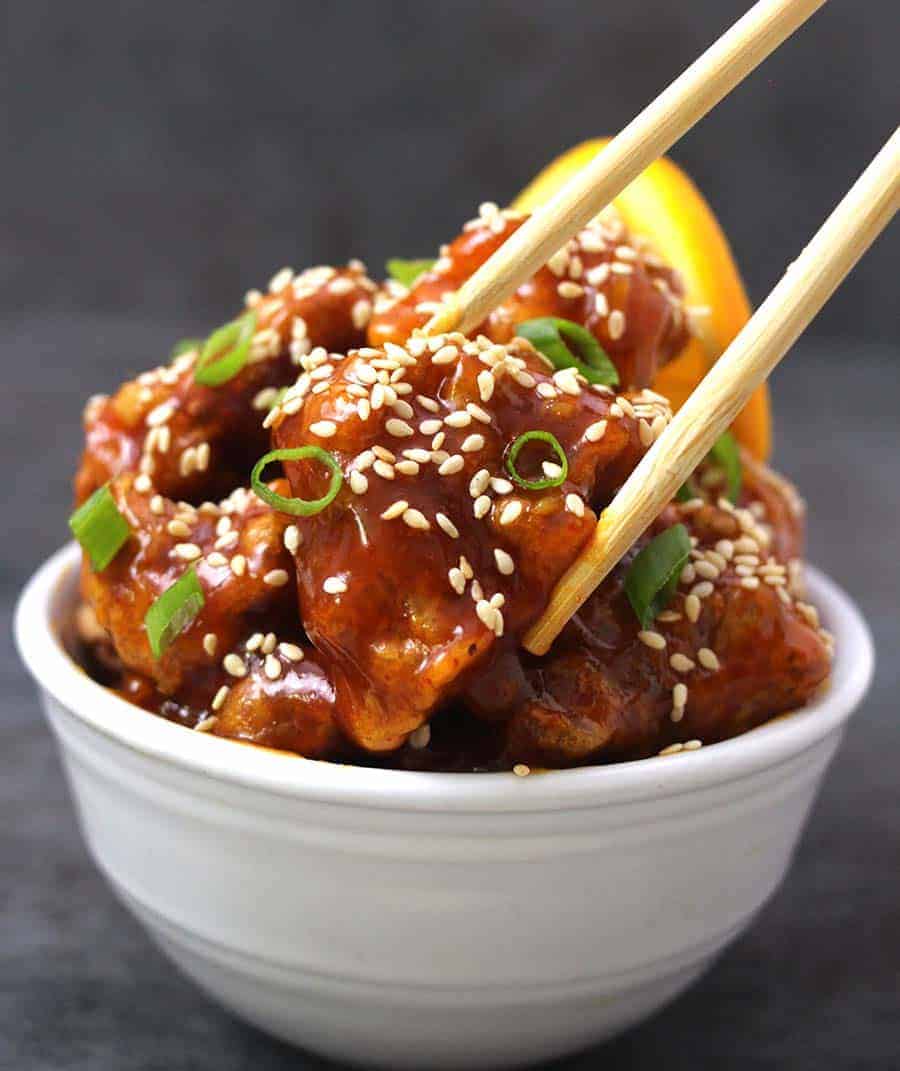 Super simple-to-make, flavorful pasta recipe where the soft and delicate pasta is tossed in spicy sauce. This dish can be prepared in less than 20 minutes.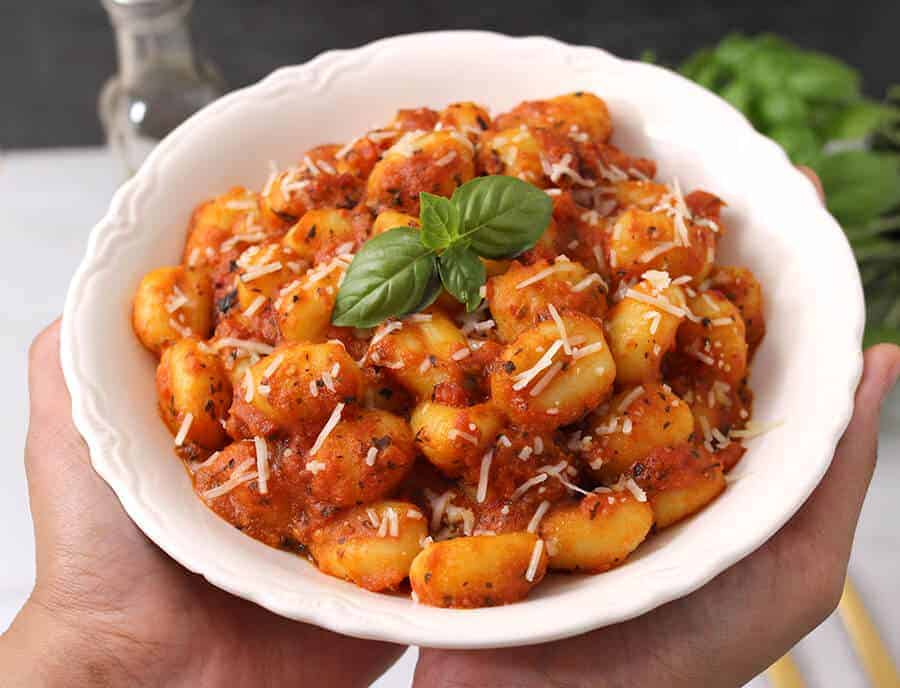 An addictive, classic dish for lunch or dinner where the chicken marinated in aromatic spices is first grilled and then mixed in a finger-licking sauce or tikka masala.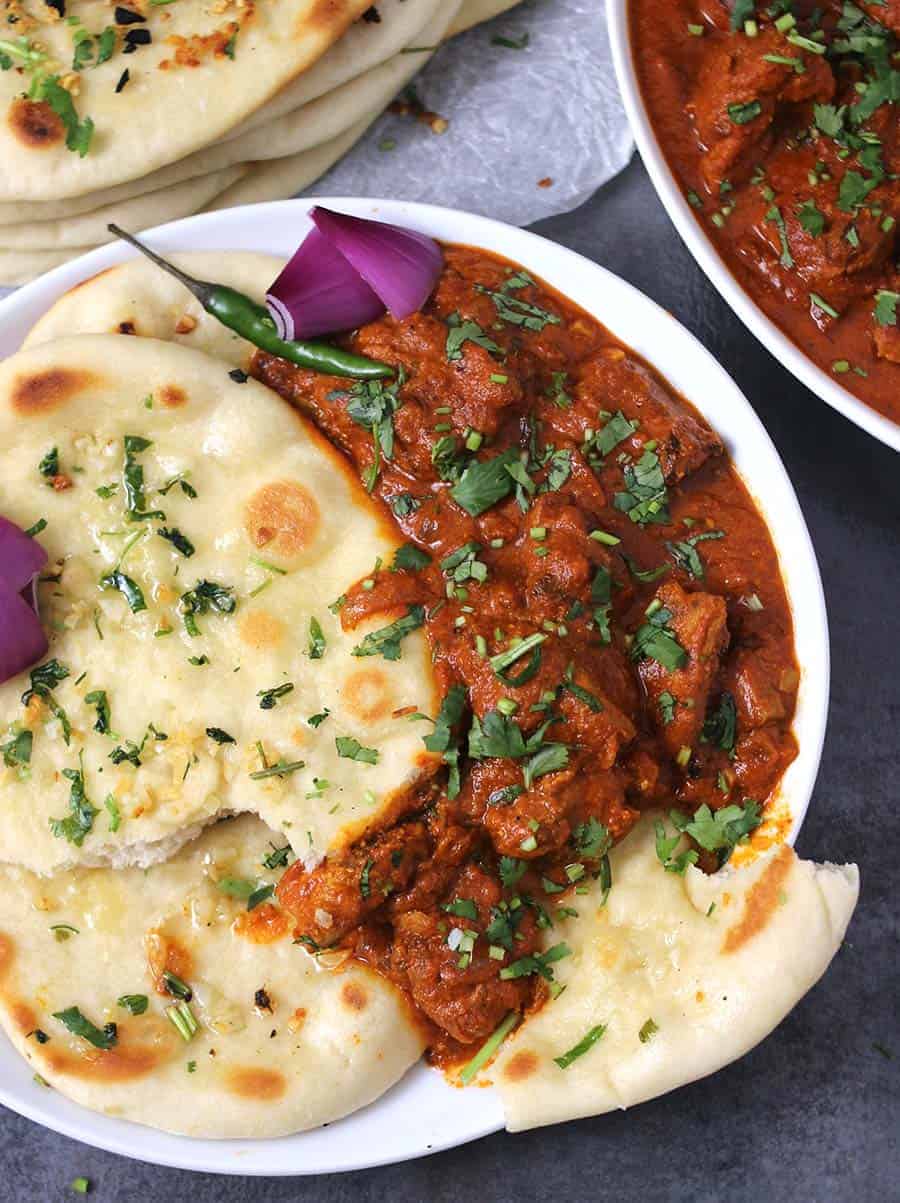 Super easy-to-make, flavorful, and delicious recipe is prepared in 30 minutes using basic ingredients from your kitchen.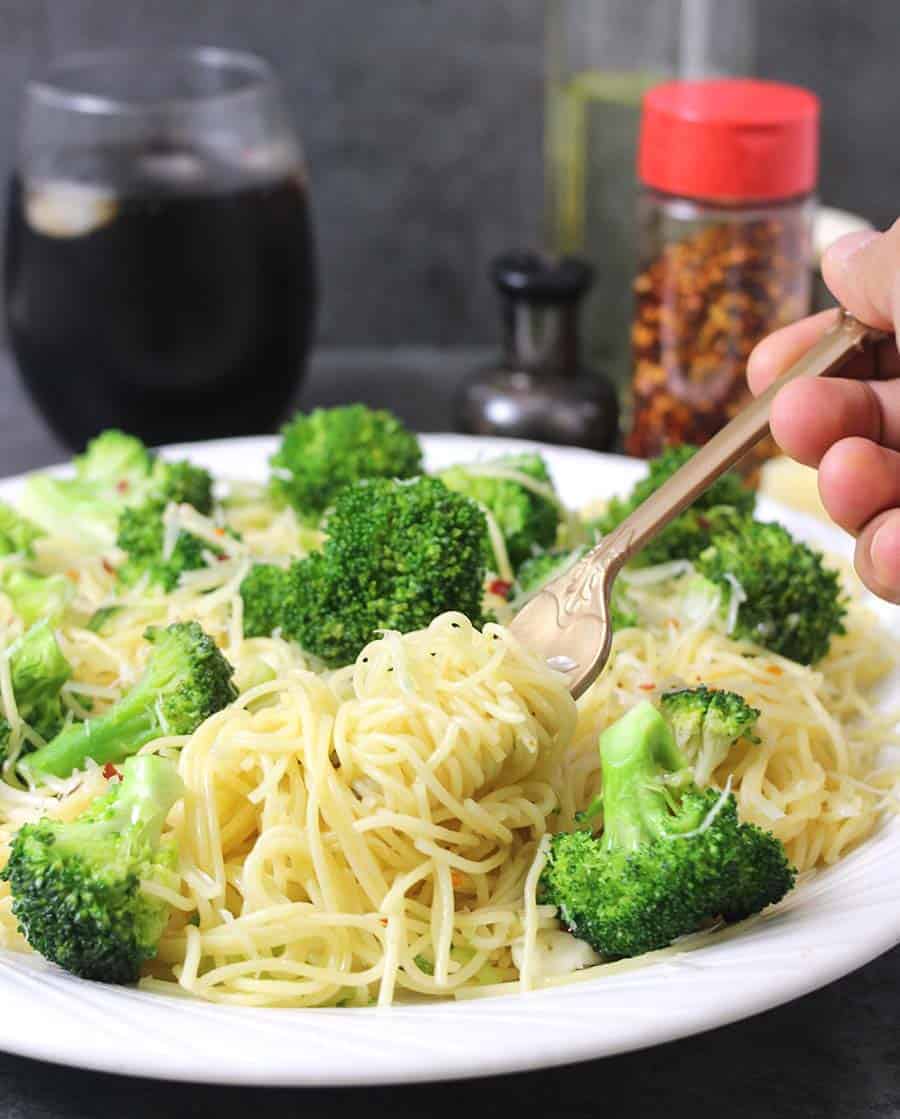 A classic, rich, creamy, cheesy deliciousness topped with a crunchy topping that will satisfy all your taste buds and cheese cravings. The best Mac and Cheese you will ever make.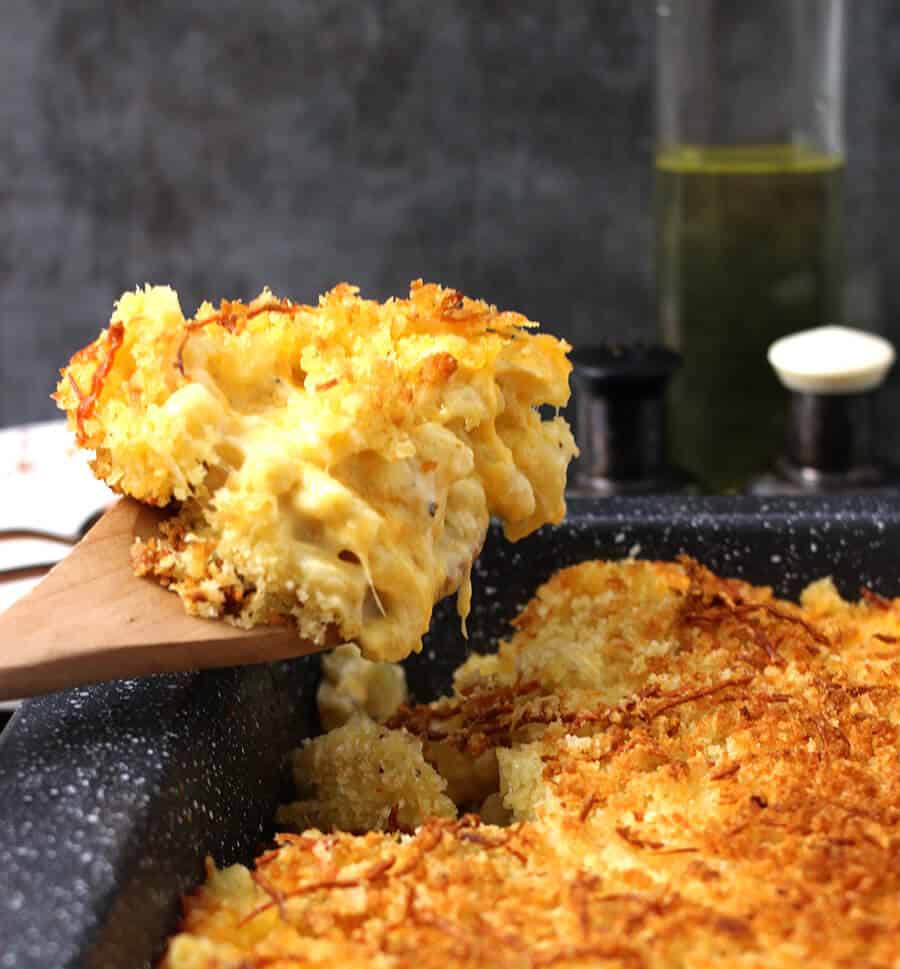 Best & Easy Appetizers and Side dishes for Romantic dinner
It's creamy and cheesy with a crispy topping. In short this recipe is comfort food at its best.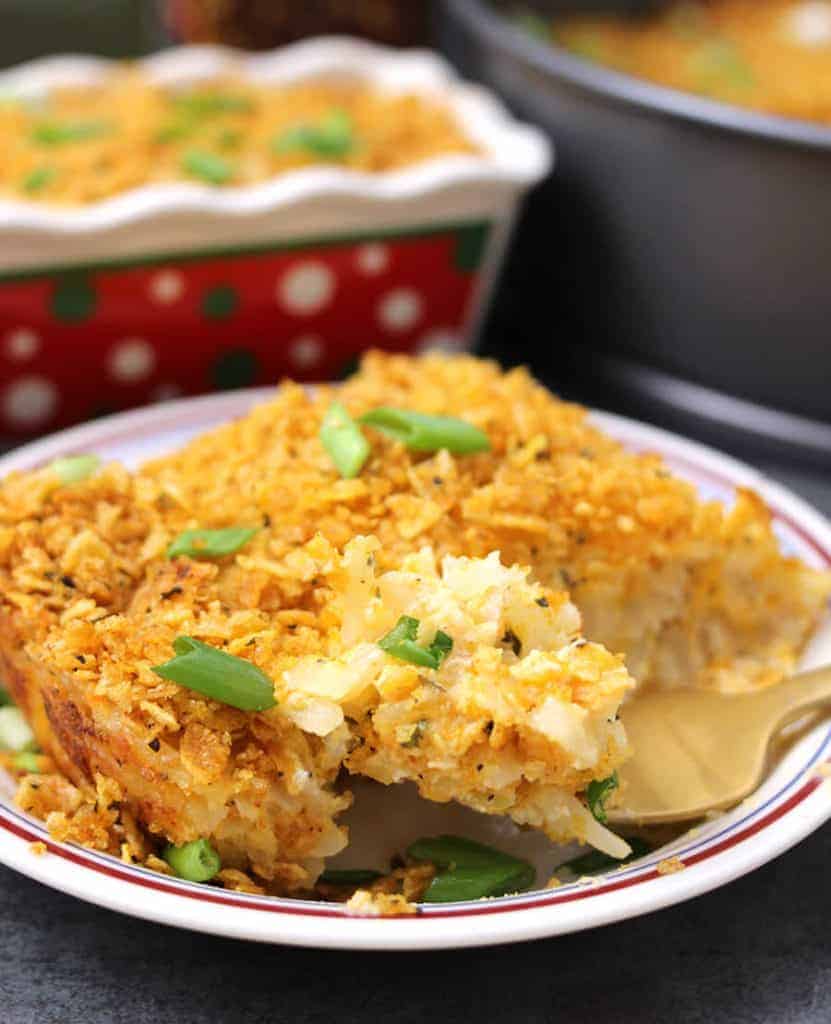 Super easy to make dish for any meal – with an amazing flavor combination of garlic, butter, and a hint of lime (lemon). This recipe is ready in less than 25 minutes.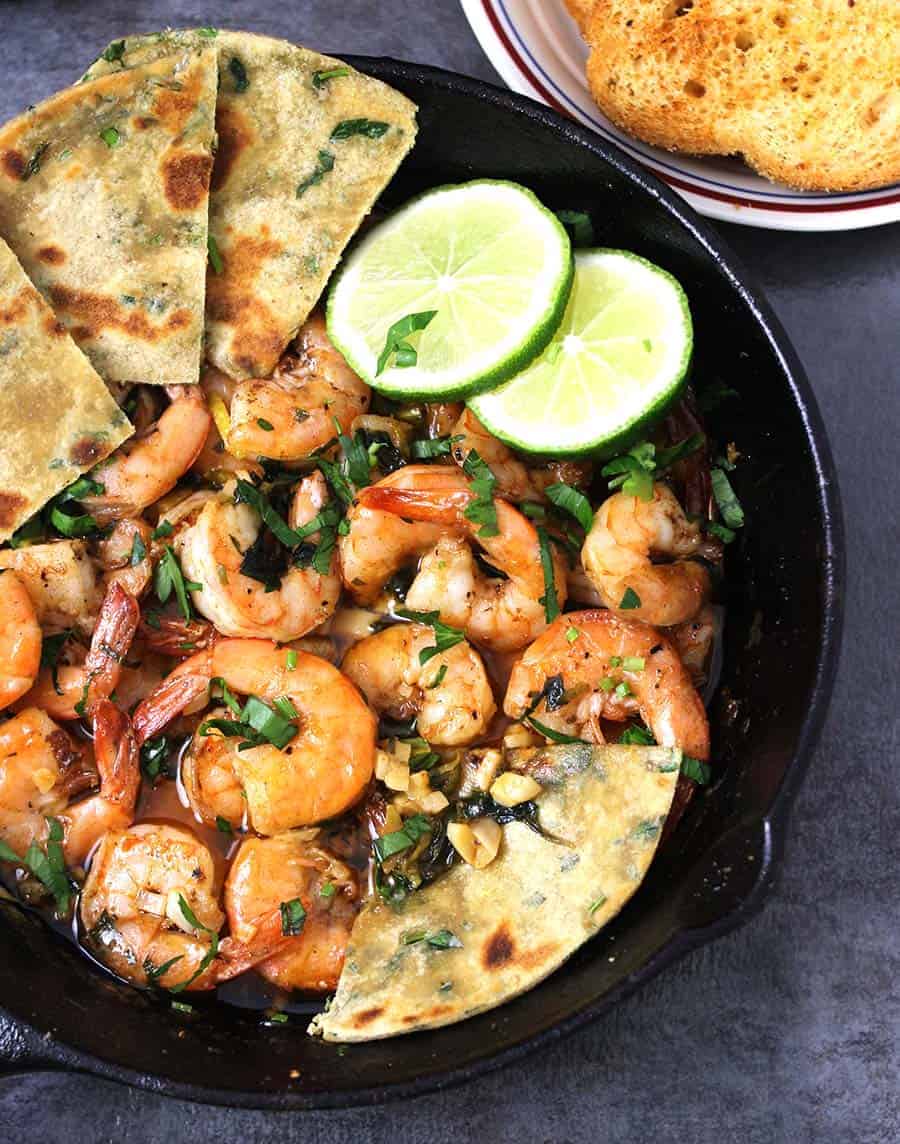 Cajun Potatoes are crispy on the outside, creamy, and melt in the mouth on the inside. These are finger-licking and lip-smacking good, and I bet you can't stop by just eating one.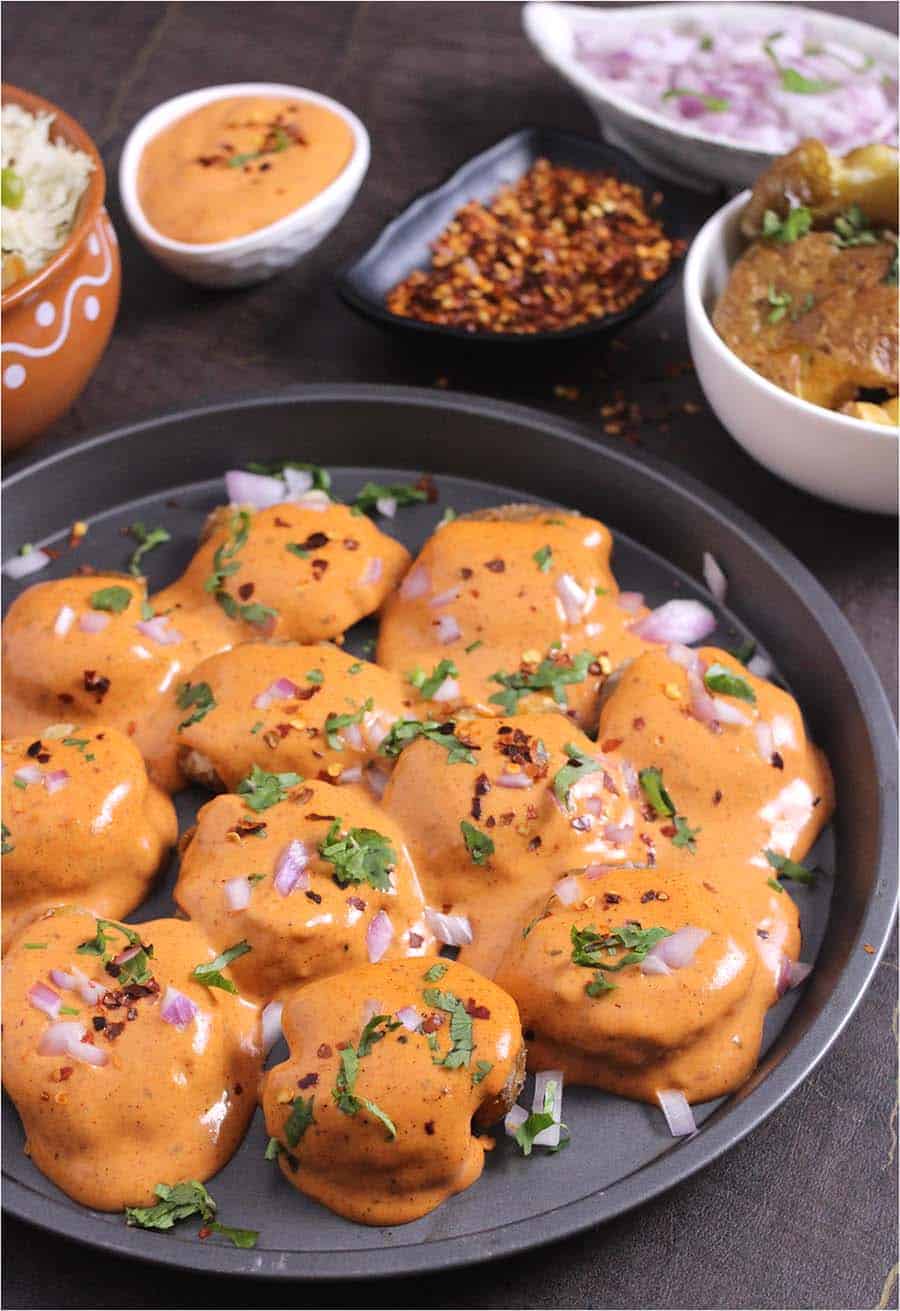 Rich and classic, garlicky, quick, and easy-to-make recipe that can be prepared in less than 25 minutes.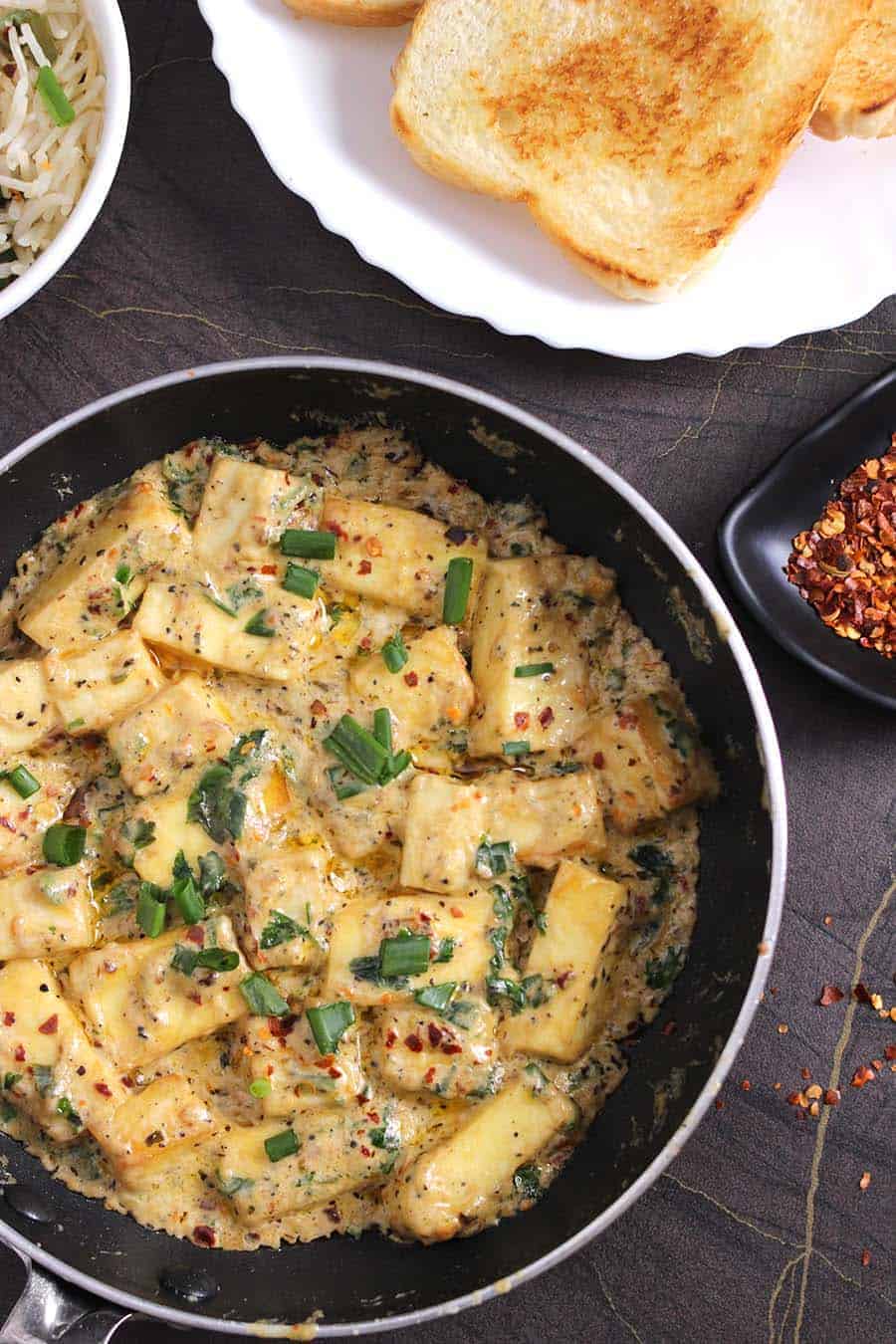 Easy-to-make dish for any meal – with an amazing flavor combination of garlic, butter, and a hint of lime (lemon). This recipe is ready in less than 25 minutes.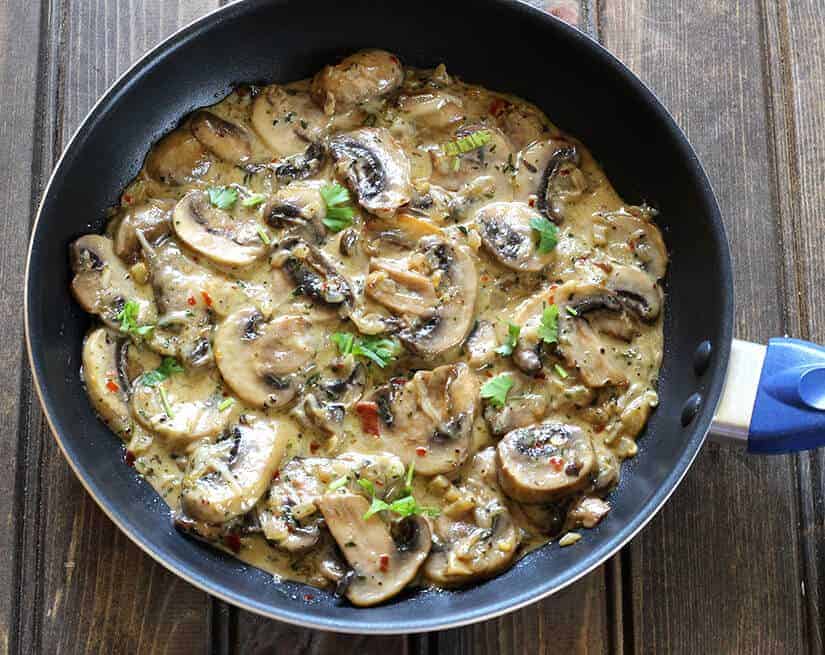 And the best part....
Unique, fun desserts and sweets for a romantic dinner or Valentine's day, or date night
The best soft and moist chocolate cake with simple chocolate frosting you will ever make.
3-layered fancy Italian no bake dessert with interesting flavors in each layer. It's sweet, creamy, and tangy, plus very easy to make and you can prepare it in advance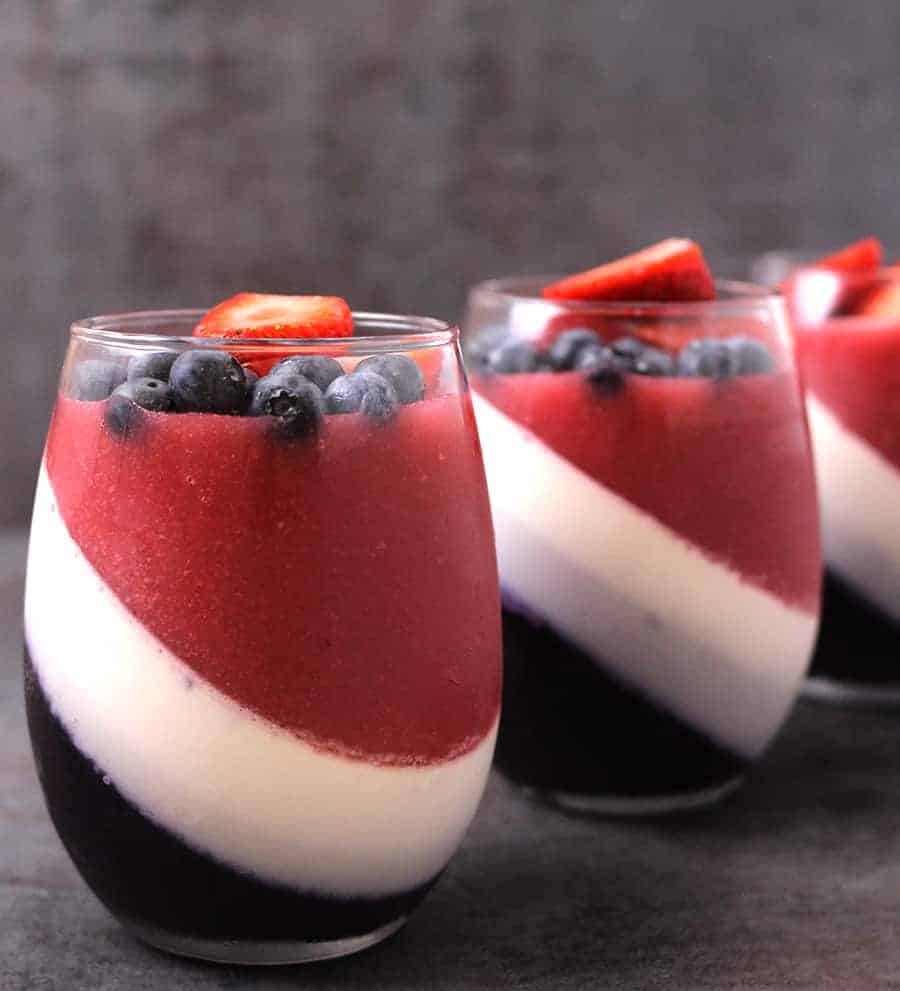 Flaky and crunchy pastry with caramelized outer crust and sweet, salty & buttery goodness in every single bite. This is by far the best and most irresistibly delicious pastry that I have ever tried!! It's the world's best pastry!!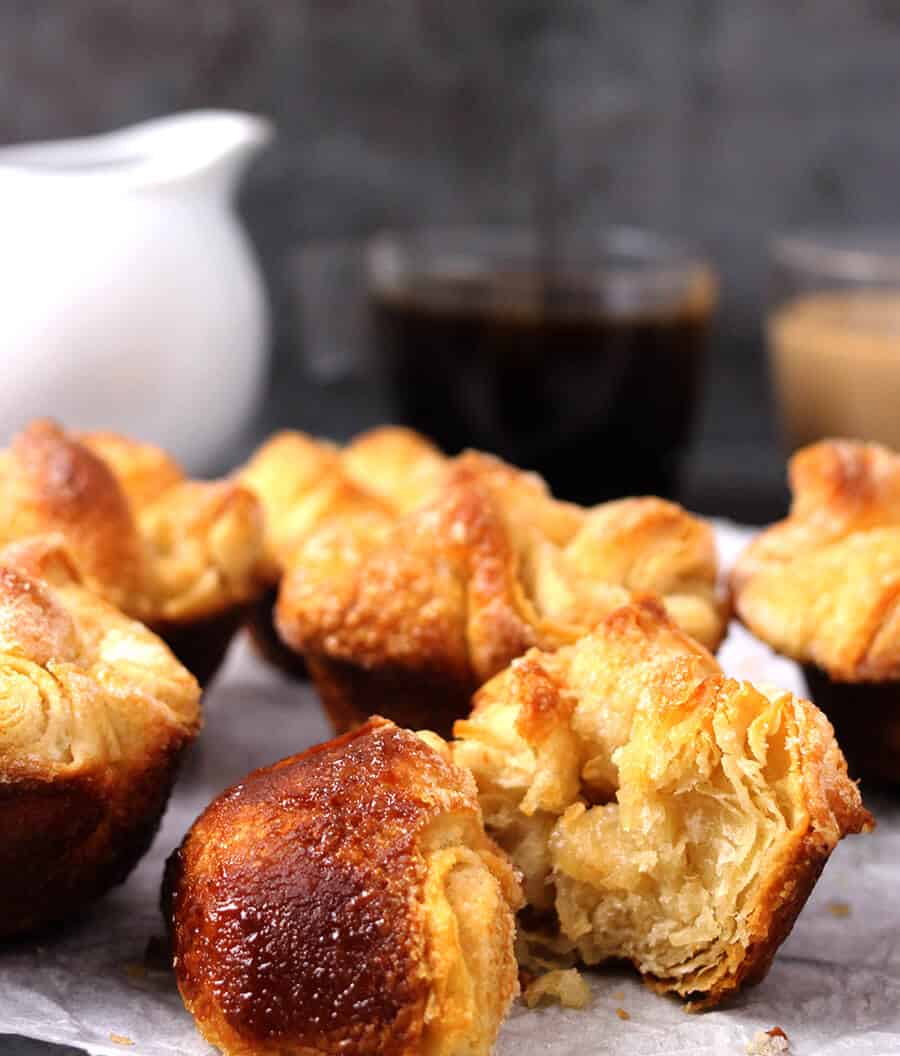 Sabudana Kheer is a popular, decadent, creamy, and classic Indian sweet or pudding dessert prepared using tapioca, sago, milk, and sugar. This is themed for valentines day with rose flavor and fresh rose petals.
This romantic dessert is creamy, airy, crispy, and flaky, with decadent flavors in every bite
You just need 2 ingredients to make these cute little heart cookies. Also one of the nicest gift box recipe ideas for your loved ones.
Rich, insanely moist, fudgy, and chocolaty, the most delicious chocolate bread you will ever have. You will never know that it is made with vegetables as you cannot taste zucchini in this cake at all!!!
These blondies are soft, fudgy, chewy, and buttery, made with simple ingredients from your kitchen. Serve this with vanilla ice cream.
Mousse Au Chocolat Mangue is super simple to make, light and airy, melt-in-mouth fancy dessert with delicious fruity flavor prepared using just 5 ingredients. A perfect treat for all mango and chocolate lovers.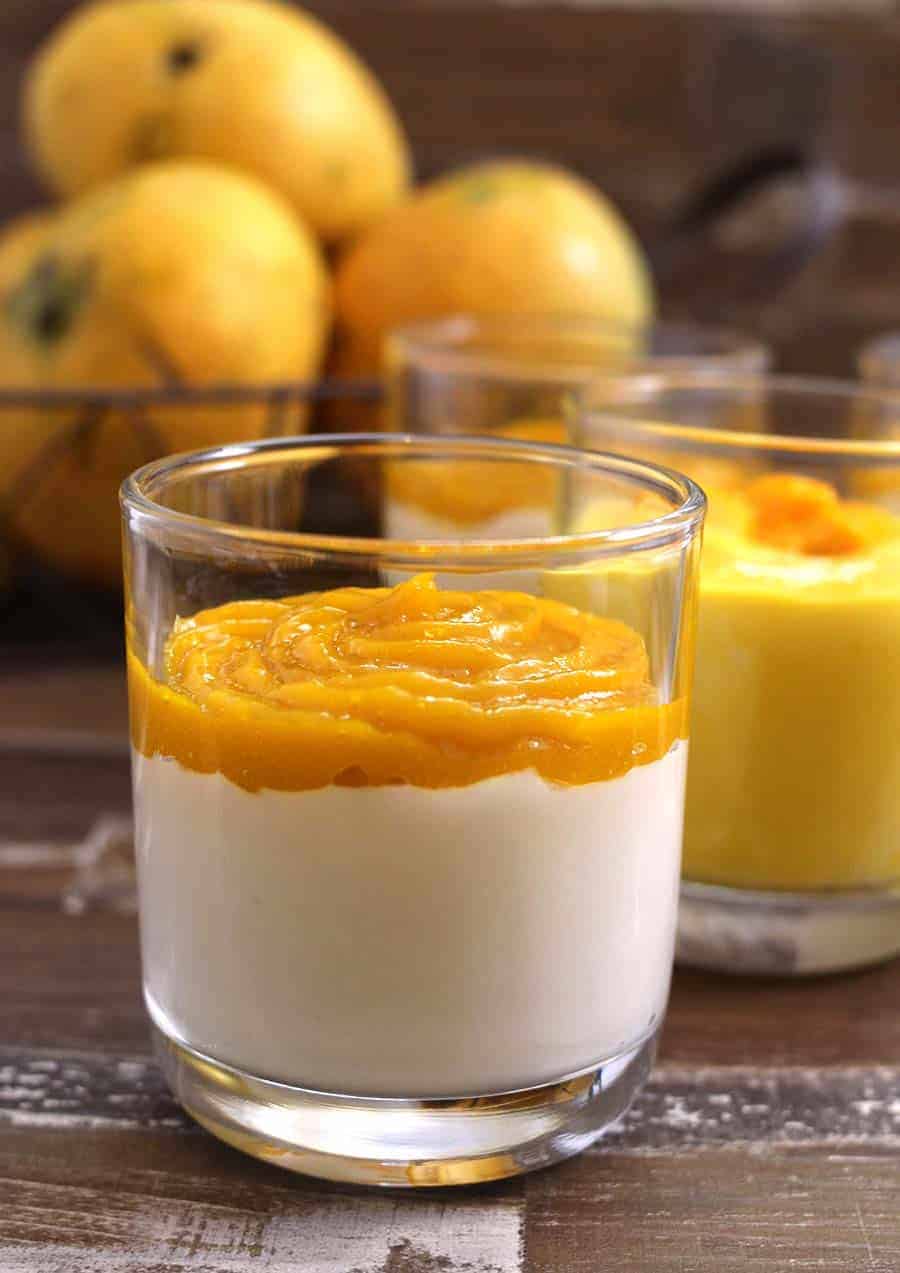 This is a crowd pleaser and has got unique flavors that will make you go for second servings 🙂 It is prepared with aromatic rose syrup, sweet basil seeds, noodles (faluda sev), chilled milk, strawberry jelly, vanilla ice cream, and garnished with tutti frutti.
Rose Pista Barfi is a delicious and flavorful, easy-to-make milk-based Indian sweet or mithai or no-bake fudge recipe prepared in less than 30 minutes using just 6 ingredients from your kitchen.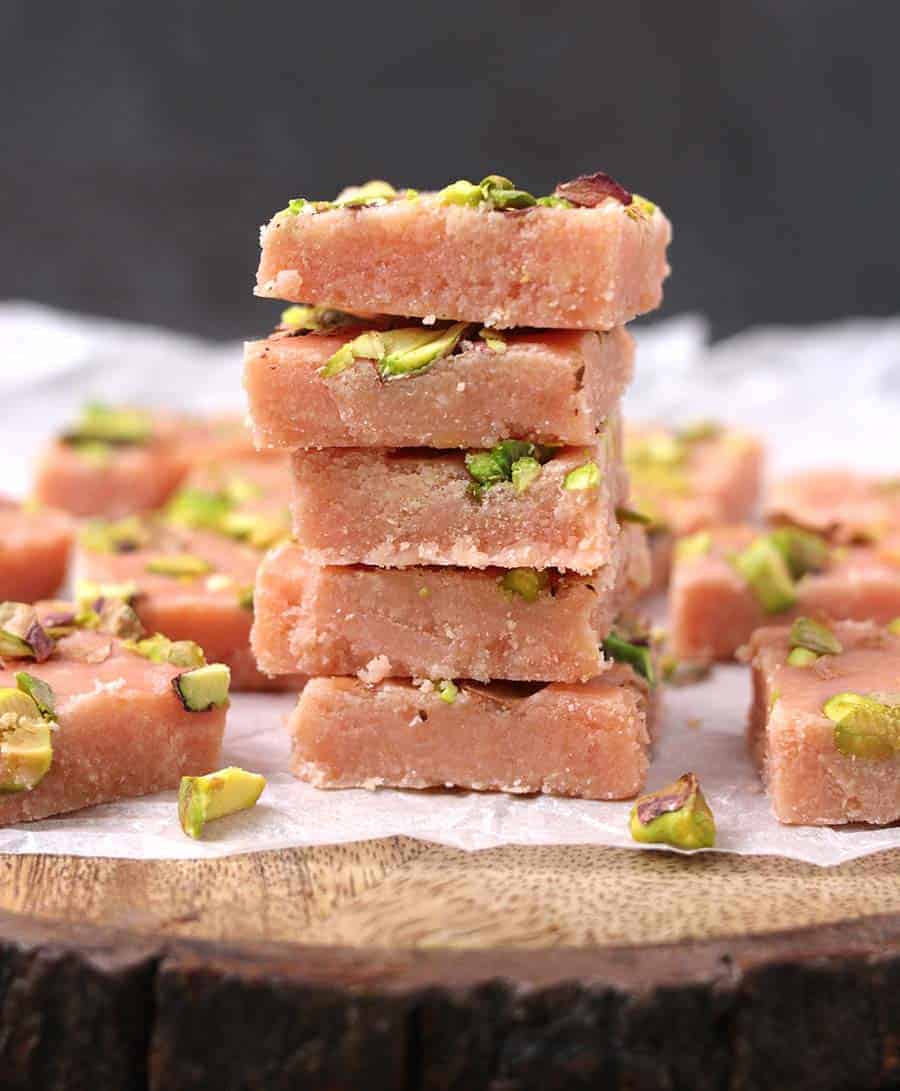 the simplest, best and most delicious no-bake dessert one can make. The combination of fresh whipped cream and strawberries is truly a treat!
Classic, moist, and delicious treats loaded with fresh strawberry flavors in both cupcakes and frosting. These are gorgeous with a pretty pink color.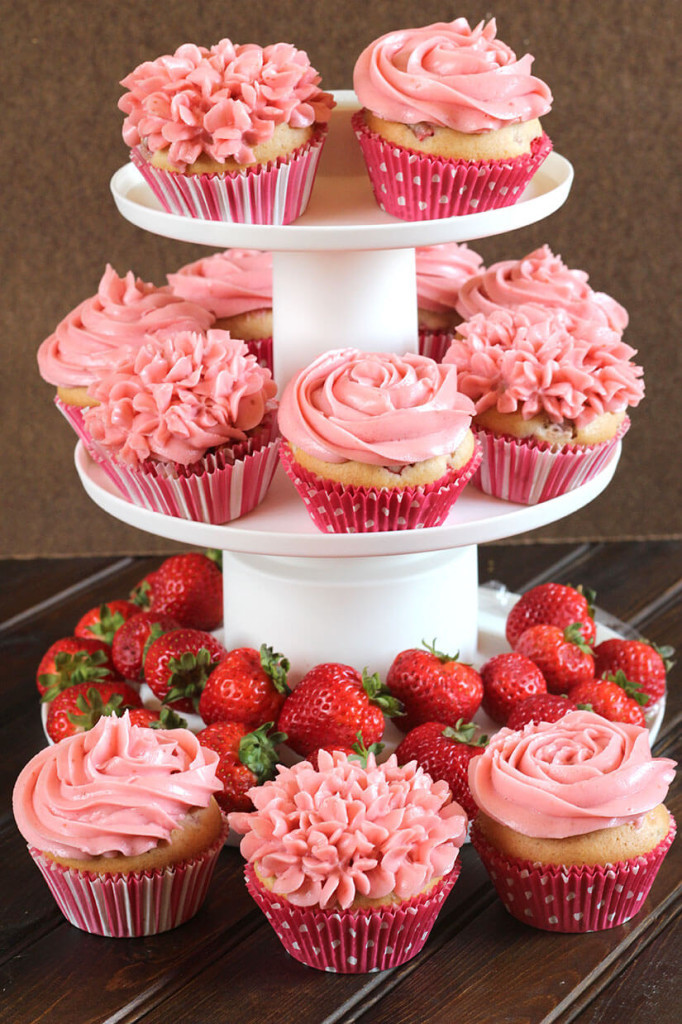 Rich, creamy, smooth, and an insanely delightful treat with a combination of caramel and cream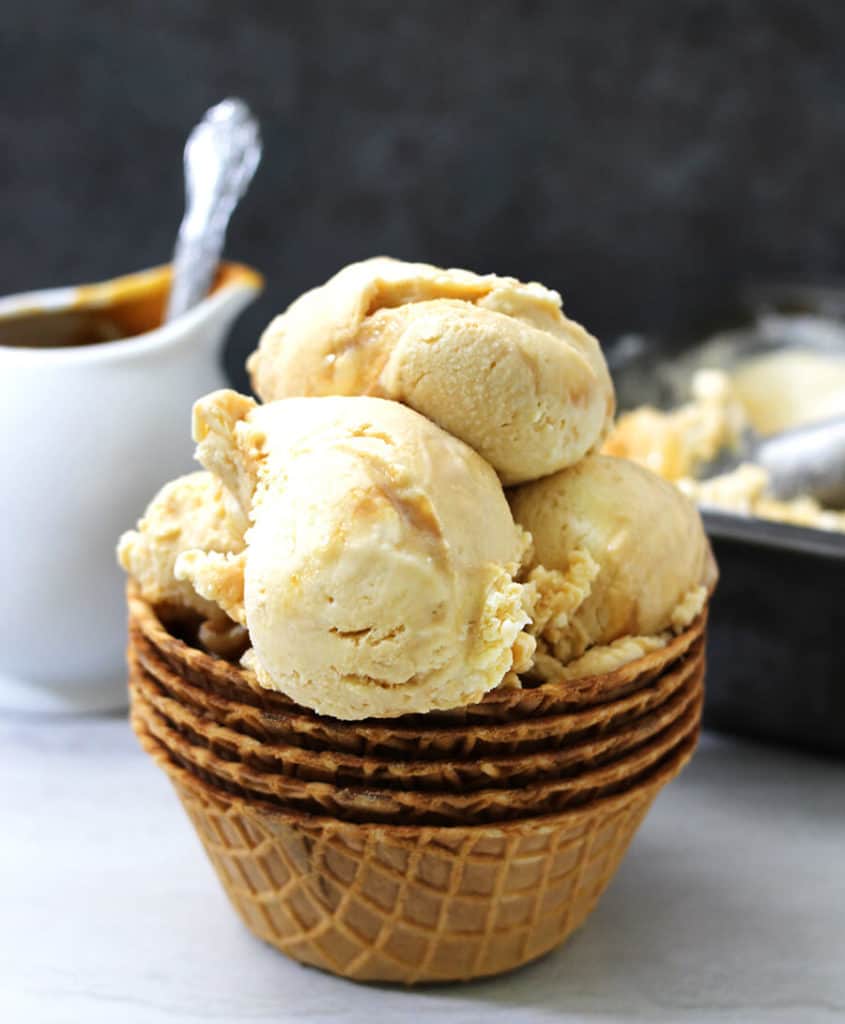 Intensely delicious, creamy, and thick milkshake filled with the flavor and goodness of caramel, all in one glass
simple and easy-to-make classic treat prepared using fresh peaches and heavy cream.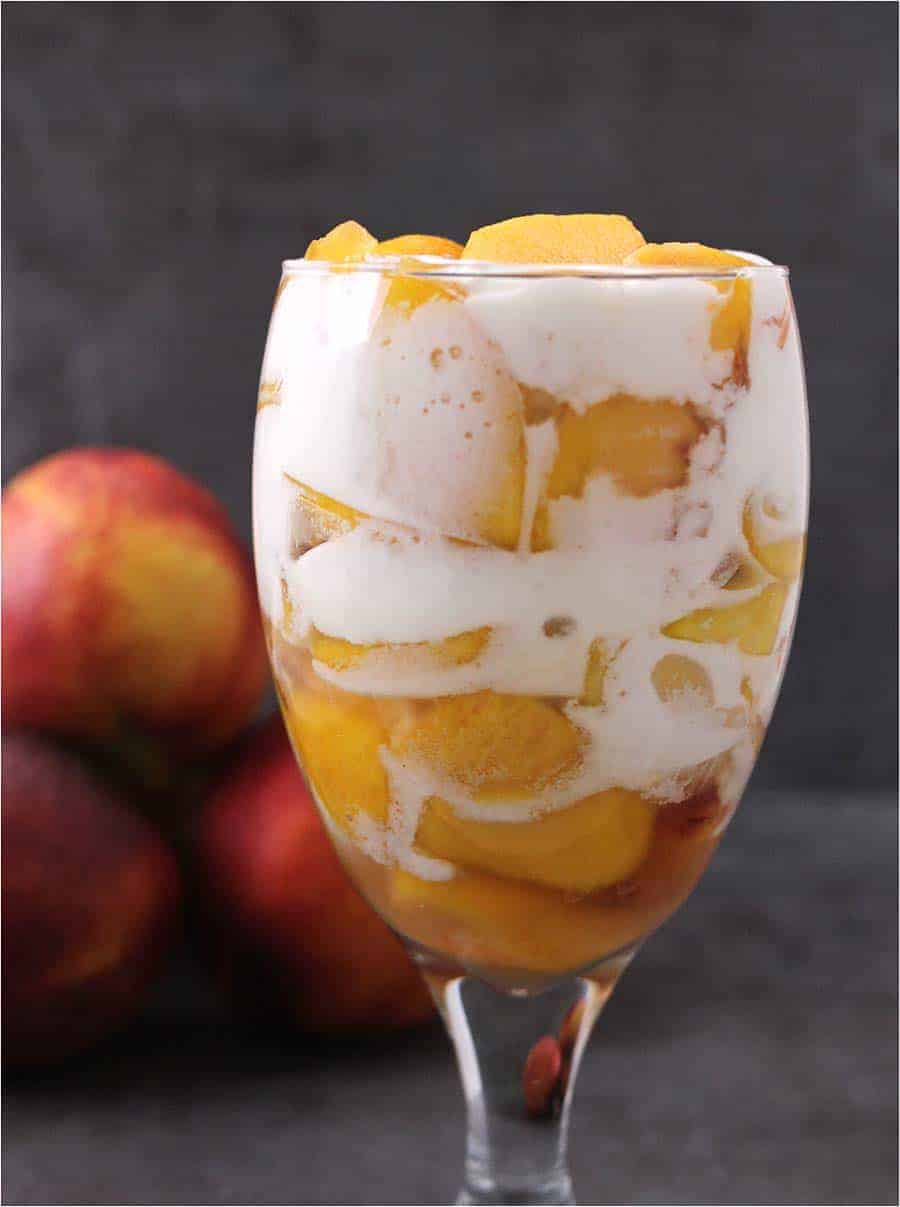 Simple and easy to make but it is also creamy with full of flavor from the fresh mangoes. You don't need any ice cream maker to prepare this recipe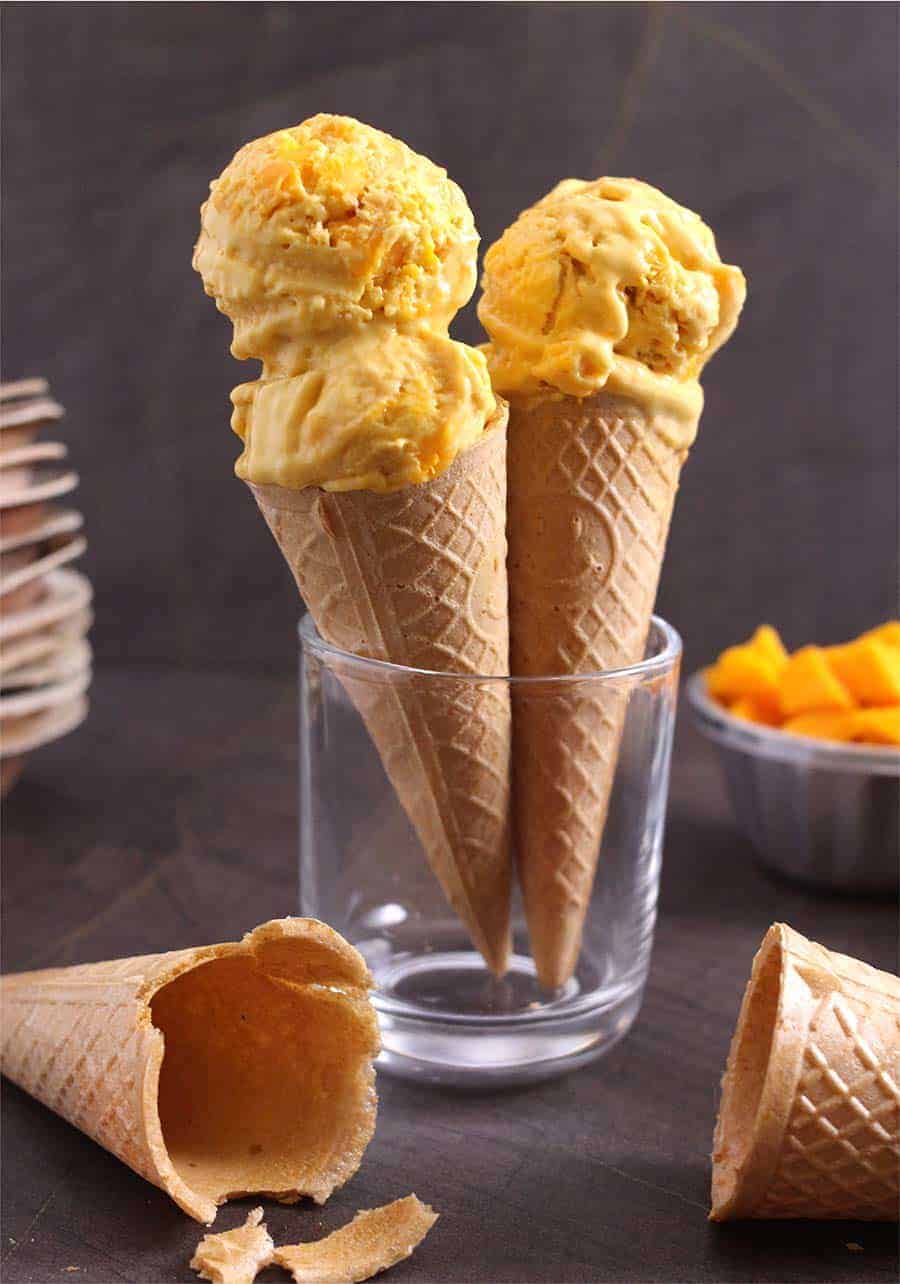 This no-bake 2-ingredient treat is ready in less than 15 minutes. You can also plan this ahead and arrange them in heart-shaped gift boxes.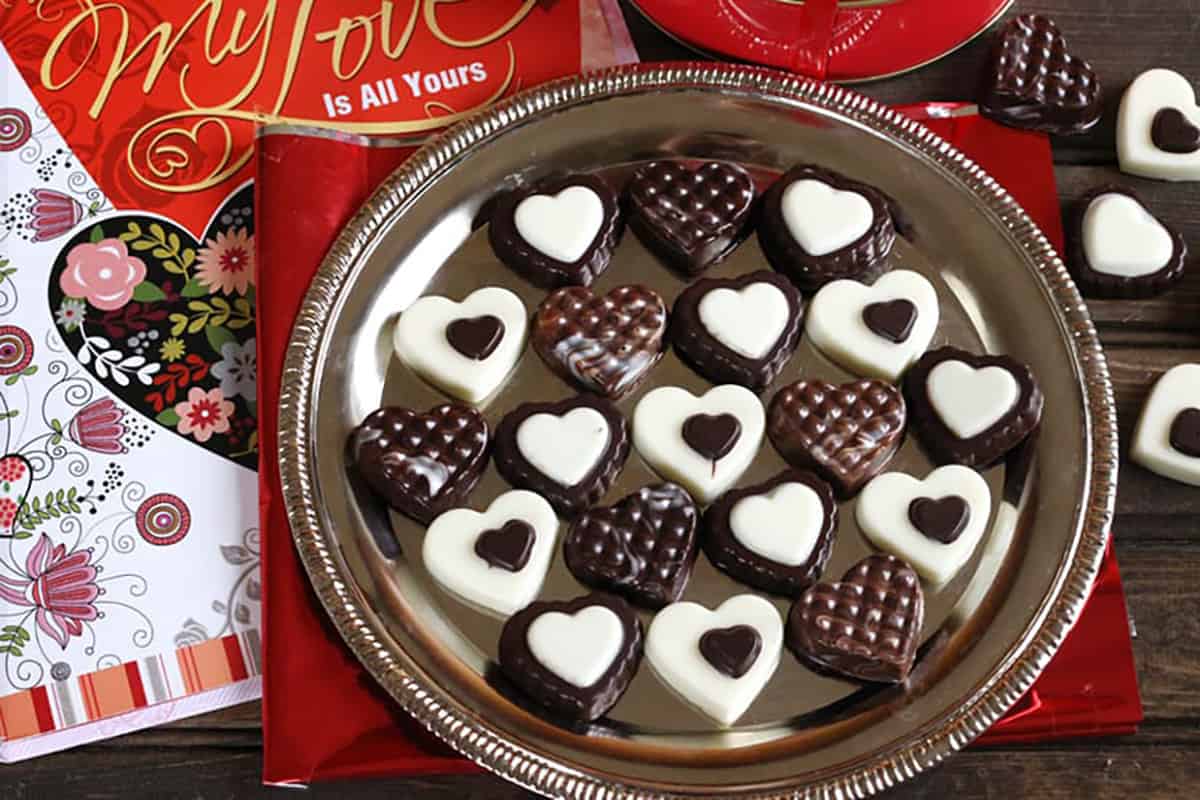 Easy 5 ingredient meringue based dessert topped with fresh strawberries and strawberry compote.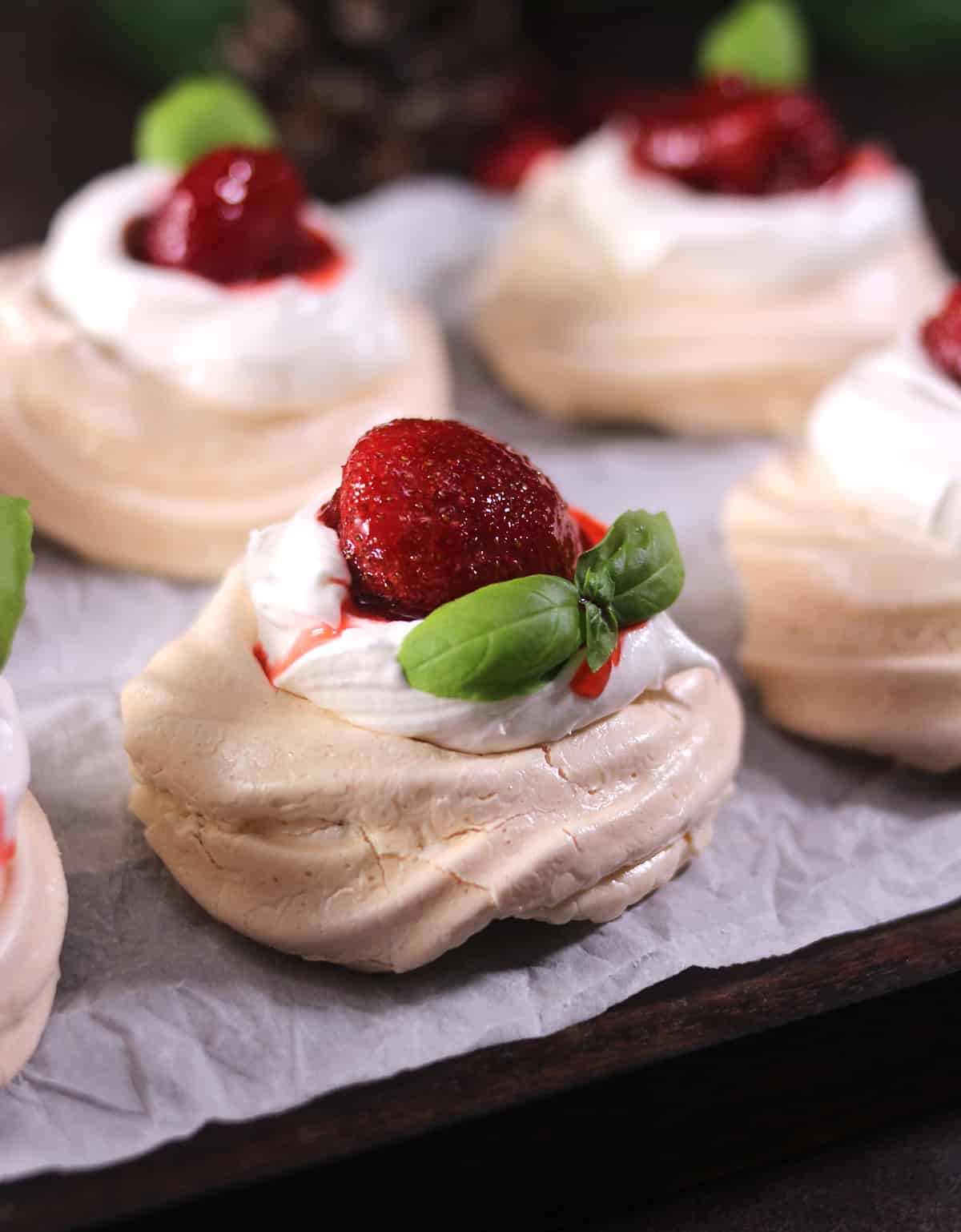 and
***Click below to save it on Pinterest***