Are you planning to host the next Super Bowl party or Football party on Sunday? Then, try out these crowd-pleaser super bowl food - football party food recipes that includes dips, chicken wings, salads to burgers, sliders, and pizza, and some delicious desserts.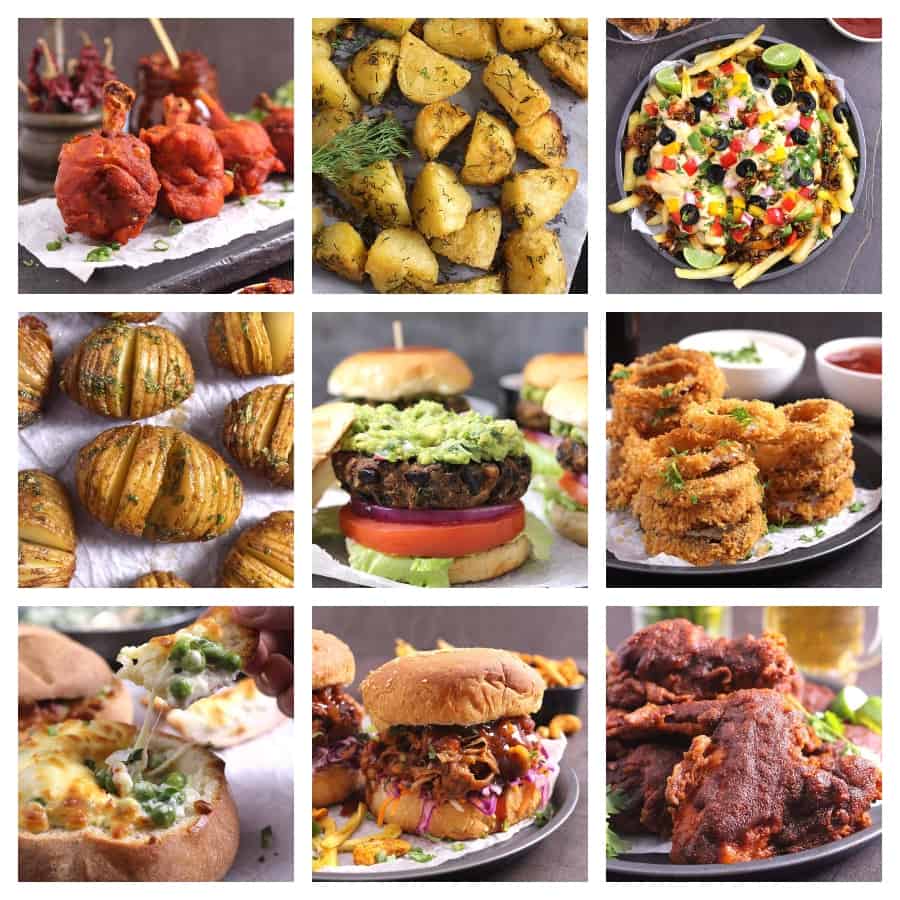 I really don't know what is going to happen with the game, who is going to win the Super Bowl this year. But to be happy and satisfied all I need is good food and I hope it's the same for all of you.
And don't worry if the some in the crowd you are hosting are vegetarians, vegans, or prefer healthy food. I have included many recipe ideas here for all types of food lovers.
Also, plan your menu depending on the size of the crowd you are going to serve. These recipes are good for solo, two, or an entire family.
Some of the best and most popular snacks, appetizers, sides and finger foods for your Super Bowl football or game day or game night food party.
Pizza, Burgers and Sliders for Game Day
Easy desserts for Super Bowl or Football party
Recipe card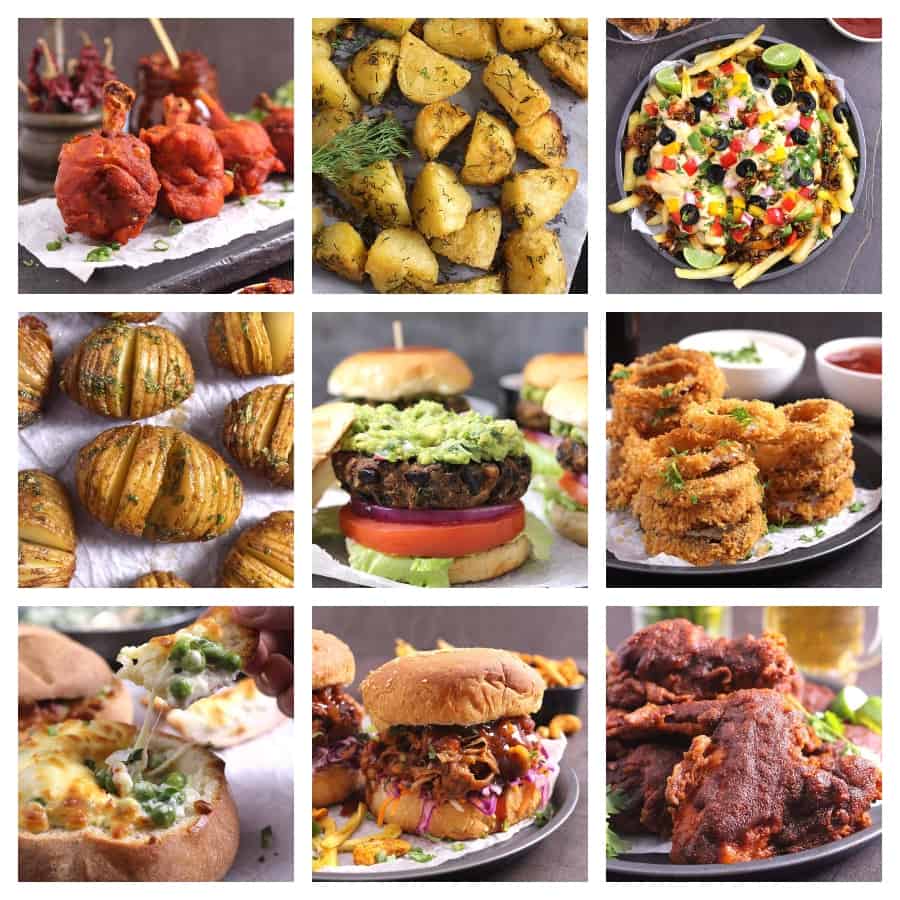 80 + BEST SUPER BOWL PARTY FOOD RECIPES | FOOTBALL FOOD | EASY GAME DAY FOOD IDEAS
Are you planning to host super bowl food party or football party on Sunday? Then try out these crowd pleaser recipes from dips, chicken wings, salads to burgers, sliders and pizza and some delicious desserts.
Ingredients
Chicken Lollipop

Creamy Potato Salad

Guacamole or Avocado Dip

Black bean Burger

Hot Chicken WIngs

Loaded Frenhc Fries

Crispy Onion Rings
Instructions
Plan your menu from list of recipes given below. These are some of them that I am planning for dinner this year.

Grab all the ingredients mentioned in the recipe.

Follow the recipe as per instruction given and enjoy.
What day is Super Bowl 2022?
Super bowl will take place on Sunday, February 13th, 2022 this year.
Some other recipes that can be prepared for your party include Chili, pigs in a blanket, cheese and crackers, nachos, cookies, roll ups, philly cheesesteak sliders, onion rings, queso blanco, etc. I will include recipe for all of the above soon.
What is your favorite food to serve on game day? Do comment below.
For more recent updates, follow me on Pinterest, Instagram, and Twitter. 
***Click below to save it on Pinterest***